TEMSA MD9 ELECTRICITY Specs and Price ⚡ Electric Bus
Share TEMSA MD9 ELECTRICITY in Social Media: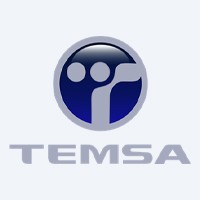 TEMSA MD9 ELECTRICITY description ⚡
Technical Specs, Price and Review on the new TEMSA MD9 ELECTRICITY.
The TEMSA MD9 ElectriCITY is an innovative leap in the domain of eco-friendly transportation. With its inception in Turkey in 2017, this electric city bus offers an impressive range of 250 kilometers, powered by a potent 200 kWh battery. It features 26 seats, designed to comfortably accommodate city commuters.
Revolutionizing Urban Transit with Advanced Technology
The MD9 ElectriCITY is the epitome of technology, intricately engineered to cater to various requirements in the transportation industry. It boasts an electric engine that guarantees zero-emissions and a serene driving experience, making it an ideal vehicle for city navigation.
| | |
| --- | --- |
| manufactured in | Turkey |
| sales start | 2017 |
| range (km) | 250 |
| battery (kWh) | 200 |
| bus type | citybus |
| seats (qty) | 26 |
The Silent Powerhouse: Experience the Serenity of the MD9 ElectriCITY
The allure of the MD9 ElectriCITY lies in its uniquely tranquil driving experience. Emitting zero emissions and operating in near silence, this bus redefines what it means to have a comfortable and peaceful commute. It is a promise of a clean, vibration-free ride that is truly unparalleled.
Balancing Efficiency and Eco-conscious Features
The design of the MD9 ElectriCITY cleverly combines superior efficiency with environmentally friendly attributes. The bus proves that transportation solutions can indeed be green without sacrificing performance or functionality.
Maneuvering Made Easy: A Peaceful Commute in the Urban Jungle
The MD9 ElectriCITY is designed with a focus on maneuverability, making it an optimal choice for navigating narrow city lanes. Its turning radius and length are specially designed to ensure easy handling, even in the tightest corners.
Reducing Environmental Impact: A Commitment to Zero Emissions
The MD9 ElectriCITY is a silent performer that significantly reduces air and noise pollution. Its commitment to zero emissions and silent operation ensures a more peaceful urban environment, reinforcing TEMSA's dedication to sustainable urban mobility solutions.
To conclude, the TEMSA MD9 ElectriCITY is more than just a bus – it is a revolution in the transportation sector, paving the way for cleaner, quieter, and more efficient urban transit systems. Its advanced technology, eco-friendly features, and unrivaled maneuverability make it a top contender in the global market for sustainable city buses.