SOR EBN 11 Specs and Price ⚡ Electric Bus
Share SOR EBN 11 in Social Media: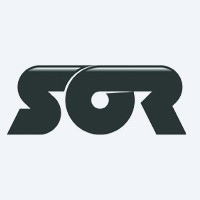 Technical Specs, Price and Review on the new SOR EBN 11.
SOR EBN 11 is a masterpiece of public transportation technology emerged onto the scene in 2021, set to change the landscape of environmentally-friendly commuting.
SOR EBN 11: Performance Meets Range
This eco-friendly powerhouse has a robust 172 kWh battery, capable of delivering a striking range of 250 km. Such an impressive reach puts the SOR EBN 11 in an elite category of electric transit buses that combine performance with sustainable technology.
| | |
| --- | --- |
| manufactured in | Czech Republic |
| sales start | 2021 |
| range (km) | 250 |
| battery (kWh) | 172 |
| bus type | transit bus |
| seats (qty) | 33 |
The Evolution of Transit Buses: SOR EBN 11
As a transit bus, the SOR EBN 11 holds its own with its innovative features. It provides seating for 33 passengers, ensuring the vehicle's capacity matches its impressive range. Not only does this bus boast modern design and functionality, but it also caters to high-capacity routes, setting a new standard for public transportation.
SOR EBN 11: Designed for Green Mobility
What makes the SOR EBN 11 stand out is its dedication to sustainable, emission-free transportation. This modern low-floor electric bus sets the bar for green public transport. Whether it's maneuvering through bustling city streets or carrying passengers to inter-city destinations, the SOR EBN 11 does so with zero emissions, helping to conserve our environment.
Beyond Urban Commutes: The Versatile SOR EBN 11
The versatility of the SOR EBN 11 doesn't stop at city limits. Its innovative design and utility values make this electric bus an ideal choice for transporting people in various settings, such as tourist hotspots, national protected parks, and even mountain resorts. This bus isn't just a vehicle; it's a versatile solution for diverse transportation needs.
In conclusion, the SOR EBN 11 is more than just a transit bus. It's a symbol of the future of transportation - sustainable, versatile, and designed to cater to a range of public and private transport needs. Born in the Czech Republic, this environmentally-friendly behemoth represents the next step in responsible commuting, taking us one step closer to a cleaner, greener future.