SOR NS 12 electric Specs and Price ⚡ Electric Bus
Share SOR NS 12 electric in Social Media: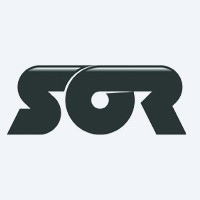 SOR NS 12 electric description ⚡
Technical Specs, Price and Review on the new SOR NS 12 electric.
The SOR NS 12 Electric is a high-performance, all-low-floor electric bus that brings an eco-friendly transformation to urban passenger transit. Proudly manufactured in the heart of Europe, Czech Republic, this innovative electric vehicle redefines the public transportation experience with its clean, efficient, and economical performance.
Redefining Urban Mobility with SOR NS 12 Electric Bus
The SOR NS 12 electric bus offers an elegant fusion of modern design, high functionality, and green technology. Its distinctive all-low-floor structure facilitates comfortable passenger movement, enhancing the overall transit experience in busy city environments.
| | |
| --- | --- |
| manufactured in | Czech Republic |
| sales start | 2021 |
| range (km) | 200 |
| battery (kWh) | 242 |
| bus type | transit bus |
| seats (qty) | 35 |
Further, the SOR NS 12 electric bus is versatile in its layout. The flexibility to arrange the seats in numerous configurations, in combination with the multiple entrance door options, make it a truly adaptable vehicle for a broad spectrum of urban settings.
Efficiency and Economy with the SOR NS 12 Electric
What sets the SOR NS 12 electric bus apart from its counterparts is not only its innovative design but also its cost-effective operation. The unique design solutions of the technical elements translate into a very economical operation, making it a lucrative choice for city transit authorities. This bus indeed represents the future of urban mobility, balancing environmental responsibility with economic efficiency.
Embrace the SOR NS 12 Electric Bus – the future of clean, efficient, and adaptable urban transport. Your city deserves the best in green transit solutions, and with the SOR NS 12, that's exactly what you'll get.