Vauxhall Vivaro Life Electric Specs and Price ⚡ Electric Bus
Share Vauxhall Vivaro Life Electric in Social Media:
price (NEW) from:
46500,00
$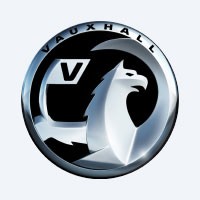 Vauxhall Vivaro Life Electric description ⚡
Technical Specs, Price and Review on the new Vauxhall Vivaro Life Electric.
Vauxhall Vivaro Life Electric 50 kWh emerges as a superior contender, offering top-tier comfort and a transformative travel experience.
The Vivaro Life Electric: Revolutionizing Comfortable Travel
Billed as the epitome of a 'lounge on wheels', the Vivaro Life Electric embodies the future of vehicular luxury. Its powerful yet silent electric powertrain ensures a journey that is as smooth as it is tranquil. Herein lies the e-volution of luxury, seamlessly blending cutting-edge technology with timeless style and comfort.
| | |
| --- | --- |
| manufactured in | United Kingdom |
| new from ($) | 46000 |
| range (km) | 230 |
| max. speed | 130 |
| sales start | 2020 |
| 0 to100 km/h | 13.1 |
| power (h.p.) | 136 |
| battery (kWh) | 50 |
| car type | minivan |
| drive type | FWD |
Aesthetically Pleasing and Environmentally Friendly
Its fully electric powertrain is not just an answer to increasing environmental concerns but also a commitment to improving the overall driving experience. Quieter than a traditional engine, it promotes a serene ambiance, enriching every journey with calm and sophistication.
Customizable Comfort with the Vivaro Life Electric
Available in two distinct sizes, the Vivaro Life Electric ensures flexibility to meet varying customer needs. Whether you desire a spacious vehicle to transport your family or a luxurious ride for business purposes, this e-car perfectly caters to your needs. It masterfully transitions from a practical people-mover to an opulent VIP lounge, mirroring the multi-faceted lives of its owners.
Opel / Vauxhall Vivaro Life: The Dual Identity
An intriguing facet of the Vivaro Life Electric is its dual branding as Opel and Vauxhall. This strategic duality allows it to cater to a broader audience and expands its geographical appeal. Regardless of the nameplate it carries, the inherent quality and luxury remain consistent.
Closing Thoughts
To conclude, the Vauxhall Vivaro Life Electric 50 kWh represents a significant stride towards greener and more luxurious travel. Its superior comfort, smooth drive, and adaptive design combine to present a vehicle that's a cut above the rest. In this electric vehicle, one can truly experience the e-volution of luxury on wheels.
Experience the future of travel with the Vivaro Life Electric, where style, comfort, and sustainability converge to offer an unparalleled driving experience. The electric revolution has arrived, and with the Vauxhall Vivaro Life, you're always in the front seat.