Vauxhall Combo Electric Specs and Price ⚡ Electric Bus
Share Vauxhall Combo Electric in Social Media:
price (NEW) from:
41900,00
$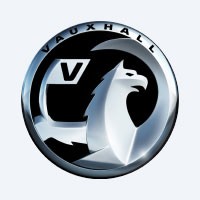 Vauxhall Combo Electric description ⚡
Technical Specs, Price and Review on the new Vauxhall Combo Electric.
The Vauxhall Combo Electric 50 kWh is not just another electric vehicle on the market; it is an embodiment of power, efficiency, and versatility. It capitalizes on a perfect blend of technological advancement and practical design to deliver a product that fits neatly into modern urban life.
Swift and Efficient Charging
One key feature of this car is its seamless integration with various charging options. The Vauxhall Combo Electric 50 kWh, when completely discharged, reaches full battery power within seven hours and 30 minutes using a standard 7 kW home charging unit. This makes it perfect for overnight charging, providing a full battery each morning for daily commutes or adventures.
| | |
| --- | --- |
| manufactured in | United Kingdom |
| new from ($) | 41900 |
| range (km) | 280 |
| max. speed | 135 |
| sales start | 2019 |
| 0 to100 km/h | 11.3 |
| power (h.p.) | 134 |
| battery (kWh) | 50 |
| car type | minivan |
| drive type | FWD |
For those always on the go and requiring faster charging, the Vauxhall Combo Electric 50 kWh doesn't disappoint. It offers compatibility with a 100 kW fast charger that can power the battery from 0 to 80 percent in a swift half an hour. This fast-charging feature ensures you spend less time waiting and more time driving, meeting the demands of a busy lifestyle.
Versatile Dimensions
Another prominent aspect of the Vauxhall Combo Electric 50 kWh is its versatile dimensions. The standard model measures a manageable 4.4 meters in length. On the other hand, for those needing a bit more space, the XL variants stretch to 4.75 meters, offering the flexibility to cater to various needs.
Spacious Interior Comfort
When it comes to interior space, the Vauxhall Combo Electric 50 kWh ensures that everyone rides in comfort. It boasts sufficient headroom and legroom for all passengers in a 5-seat setup, ensuring everyone experiences a relaxing journey. However, in a fully occupied state, three adults sitting at the rear may find shoulder room slightly compact.
For more extensive requirements, the XL model offers a surprising amount of space even in its third row. Taller adults can comfortably sit, although getting in requires a bit of a step-up.
Practical Storage Space
The Vauxhall Combo Electric 50 kWh also offers a clever solution for storage. Even when fully loaded with seven passengers, a modest trunk space remains available under the large tailgate. It can easily accommodate a row of shopping bags or equivalent items, providing practicality alongside passenger comfort.
To sum up, the Vauxhall Combo Electric 50 kWh is an impressive blend of charging efficiency, space flexibility, and practical design. It understands the needs of modern drivers, offering a solution that combines the benefits of electric vehicles with the demands of everyday life.