Acura Precision EV Specs and Price ⚡ Electric Car
Share Acura Precision EV in Social Media:
price (NEW) from:
60000,00
$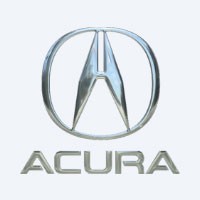 Acura Precision EV description ⚡
Technical Specs, Price and Review on the new Acura Precision EV.
Acura Precision EV: Pioneering the Future of Electric Crossovers
The Acura Precision EV is a groundbreaking concept electric crossover that showcases Acura's vision for the future of electric mobility. Proudly manufactured in the USA by the Japanese company Acura, this concept car sets the stage for an exciting new era of electric SUVs. In this article, we will explore the captivating description and highlights of the Acura Precision EV, unveiling its futuristic design and innovative features.
Acura Precision EV Specs

: Concept and Autopilot Technology
Unveiled as a concept, the Acura Precision EV represents Acura's design direction for their forthcoming electric vehicles. 
| | |
| --- | --- |
| manufactured in | USA |
| new from ($) | 60000 |
| range (km) | unknown |
| max. speed | unknown |
| sales start | 2023 |
| 0 to100 km/h | unknown |
| power (h.p.) | unknown |
| battery (kWh) | unknown |
| car type | SUV / 5 doors |
| drive type | AWD |
Unveiled as a concept, the Acura Precision EV represents Acura's design direction for their forthcoming electric vehicles. While specific technical specifications such as range, max speed, and power are yet to be disclosed, the Precision EV's true focus lies in its visionary design and advanced features.
Among its innovations, the Precision EV incorporates autopilot capabilities and sliding controls, promising an enhanced driving experience that combines cutting-edge technology and convenience.
Distinctive Design Language: Forming the Future
The concept electric crossover boasts a visually striking appearance that reflects Acura's bold design language. At the front, a false radiator grille with diode elements, styled in the iconic Acura Diamond Pentagon design, commands attention. The grille, coupled with LED headlights and lower bumper sections, creates a captivating light signature known as Particle Glitch. This pattern is thoughtfully repeated in the taillights and on the 23-inch wheels, unifying the vehicle's futuristic aesthetics.
To optimize aerodynamics, the Acura Precision EV features heavily sculpted A-pillars and a prominent shoulder line. Additionally, the SUV flaunts two spoilers, with one doubling as an additional brake light. Conventional side mirrors are replaced with compact cameras, and the absence of outer handles in the photographs suggests the possibility of sliding handles on the production model.
Sustainable and Environmentally Conscious Interior
Acura's dedication to eco-friendly practices extends to the interior of the Precision EV. Only environmentally conscious materials are used for the interior trim, emphasizing the brand's commitment to sustainability.
The seats of the electric crossover offer advanced lateral support and are adorned with biomass leather, an eco-friendly alternative to traditional leather. Furthermore, plastic components in the cabin are crafted from recycled materials, showcasing Acura's commitment to reducing environmental impact.
Conclusion
In conclusion, the Acura Precision EV concept represents an exciting glimpse into the future of electric crossovers. While specific technical details remain undisclosed, the concept car's design language, innovative features, and sustainability-focused interior set the stage for Acura's forthcoming electric SUVs.
As the world embraces electric mobility, Acura stands at the forefront, pioneering new possibilities with their visionary designs and commitment to eco-friendly practices.
The Acura Precision EV promises a thrilling and environmentally conscious driving experience, redefining the boundaries of electric vehicles. Keep an eye out for the Acura Precision EV's anticipated serial version, set to be unveiled in 2024, as it transforms the landscape of electric crossovers for years to come.
Note: As the Acura Precision EV is a concept car, some details mentioned in this article may be subject to change as it progresses towards production. For the latest and most accurate information, please refer to official sources and updated materials from Acura.