Aspark Owl Specs and Price ⚡ Electric Car
Share Aspark Owl in Social Media:
price (NEW) from:
3500000,00
$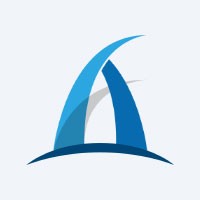 Technical Specs, Price and Review on the new Aspark Owl.
Aspark Owl: Unleashing the Pinnacle of Electric Supercars
The Aspark Owl is an electrifying marvel that represents the apex of electric supercars. Manufactured in Japan by Aspark, this futuristic masterpiece has taken the automotive world by storm since its debut in 2020. In this article, we will delve into the captivating description and specifications of the Aspark Owl, unveiling its groundbreaking features and unparalleled performance.
Aspark Owl Specs:

Electrifying Power and Unmatched Speed
| | |
| --- | --- |
| manufactured in | Japan |
| new from ($) | 3500000 |
| range (km) | 451 |
| max. speed | 400 |
| sales start | 2020 |
| 0 to100 km/h | 1.7 |
| power (h.p.) | 2012 |
| battery (kWh) | 69 |
| car type | coupe |
| drive type | AWD |
Priced from ($)3500000, the Aspark Owl boasts an awe-inspiring range of capabilities. With a range of 451 kilometers on a single charge, this electric coupe defies expectations, showcasing the incredible advancements in electric vehicle technology.
But it's the jaw-dropping acceleration and top speed that truly set the Aspark Owl apart. Powered by four electric motors, one for each wheel, the Owl generates an astounding total power of 1480 kW (2012 hp) and an earth-shattering torque of 760 N * m. This remarkable combination enables the Aspark Owl to accelerate from 0 to 100 km/h in a mere 1.7 seconds, making it one of the fastest accelerating production cars in existence.
Incredibly, the Aspark Owl's top speed is electronically limited to 400 km/h, showcasing its prowess as a true speed demon.
Lightweight Engineering and Aerodynamic Excellence
One of the secrets to the Aspark Owl's exceptional performance lies in its construction. The car's body is crafted almost entirely from carbon fiber, resulting in a weight reduction that enhances its agility and handling. Weighing in at only 1900 kg and standing at a height of less than 1 meter (99 cm), the Owl's low center of gravity further contributes to its remarkable performance on the road.
The inclusion of magnesium wheels further reduces weight, ensuring that the Aspark Owl is as nimble and responsive as a thoroughbred athlete.
Innovative Battery Technology
The Aspark Owl's power comes from a hybrid battery system with a capacity of 64 kWh. A distinctive feature of this battery is the partial utilization of super-capacitors as a charge storage device. This unique setup provides a power boost at the start, enhancing the car's breathtaking acceleration. However, it slightly reduces the maximum range, which still stands at an impressive 450 km on a single charge, tested under the EPA cycle.
Elegance and Sophistication
Beyond its electrifying performance, the Aspark Owl exudes an air of elegance and sophistication. Its sleek and aerodynamic coupe design not only contributes to its high-speed capabilities but also captures the attention of onlookers. With its striking presence and futuristic aesthetics, the Aspark Owl commands admiration wherever it goes.
Conclusion
In conclusion, the Aspark Owl stands as a testament to the boundless potential of electric vehicles. With its lightning-fast acceleration, staggering top speed, and innovative battery technology, this electric supercar redefines the standards of high-performance driving.
As the world embraces the electrifying revolution, the Aspark Owl emerges as a visionary masterpiece, demonstrating that electric vehicles are not only the future but also the epitome of automotive excellence.
For those seeking the ultimate fusion of power, speed, and elegance, the Aspark Owl awaits to deliver an electrifying driving experience that will leave a lasting impression.