DACIA SPRING Price and Specs
Added to the EV Database on 04 November 2022
Share DACIA SPRING in Social Media:
price (NEW) from:
22000,00
$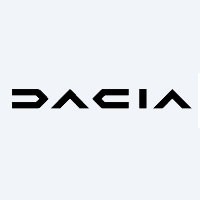 Technical Specifications, Price and Review on the new DACIA SPRING.
Dacia Spring: Embrace Electric Adventure with European Flair
The Dacia Spring is a compelling electric SUV that brings European style and innovation to the world of electric mobility. Manufactured in Austria by Dacia, this electric marvel offers an exciting and eco-friendly driving experience. In this article, we will explore the captivating description and specifications of the Dacia Spring, shedding light on its impressive features and practicality.
Eco-Friendly Efficiency: The Promise of Sustainable Driving
DACIA SPRING Specs
| | |
| --- | --- |
| manufactured in | Austria |
| new from ($) | 22000 |
| range (km) | 230 |
| max. speed | 125 |
| sales start | 2022 |
| 0 to100 km/h | 19.1 |
| power (h.p.) | 45 |
| battery (kWh) | 26.8 |
| car type | SUV / 5 doors |
| drive type | FWD |
Priced from ($)22000, the Dacia Spring is a cost-effective and eco-conscious option for drivers seeking an electric SUV. Its environmentally friendly design aligns with the growing demand for cleaner transportation solutions. With zero tailpipe emissions, the Dacia Spring actively contributes to reducing carbon footprints and preserving the environment.
Impressive Range for Everyday Adventures
The Dacia Spring is equipped with a 26.8 kWh battery, which offers an impressive range of 230 kilometers on the WLTP (Worldwide Harmonized Light Vehicles Test Procedure) standard. This substantial range ensures that drivers can confidently tackle their daily commutes and even venture on exciting road trips without worrying about frequent charging stops.
Thrilling Performance and Modern Features
While the Dacia Spring prioritizes eco-friendliness, it also delivers a pleasant driving experience. With a power output of 45 horsepower (h.p.), this electric SUV can reach a maximum speed of 125 km/h, providing smooth and comfortable acceleration on the road.
Two trim levels, Confort and Confort Plus, offer a range of features to cater to different preferences. The Confort level comes with air conditioning, a basic audio system, and LED daytime running lights. On the other hand, the Confort Plus level enhances the experience with a seven-inch multimedia display, an upgraded steering wheel, a rear-view camera, and various other amenities, adding a touch of modernity and convenience to the driving experience.
Versatility at its Best: Business and Cargo Configurations
The Dacia Spring offers two intriguing configurations to meet diverse needs. The Business configuration is tailored for commercial use and car-sharing services, making it an excellent choice for businesses and mobility solutions. On the other hand, the Cargo configuration stands out with its omission of rear seats, offering a generous 1100 liters of luggage space. This configuration is perfect for transporting cargo and goods with ease.
Conclusion
In conclusion, the Dacia Spring represents a noteworthy addition to the electric vehicle market. With its European manufacturing and innovative features, this electric SUV offers a compelling choice for drivers seeking eco-friendly and efficient transportation.
The Dacia Spring's combination of practicality, impressive range, and versatility sets it apart as a standout option in the electric SUV segment. As the world embraces cleaner and greener mobility solutions, the Dacia Spring emerges as a beacon of eco-conscious driving.
For drivers eager to embark on electric adventures without compromising on style and convenience, the Dacia Spring is the perfect companion. Experience the allure of electric mobility – drive the Dacia Spring and embrace a new era of sustainable driving.