Changan CS15EV400 Specs and Price ⚡ Electric Car
Share Changan CS15EV400 in Social Media:
price (NEW) from:
13800,00
$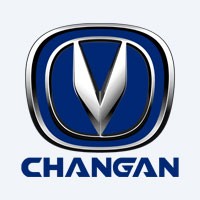 Changan CS15EV400 description ⚡
Technical Specs, Price and Review on the new Changan CS15EV400.
Changan CS15EV400: Embrace the Future of SUVs with Sustainable Power
The Changan CS15EV400 is a trailblazing electric SUV that exemplifies the evolution of sustainable mobility. Produced by the renowned Chinese car manufacturer Changan, a brand with a history dating back to 1997, this electric crossover represents a significant step forward in the realm of eco-friendly transportation. In this article, we will explore the captivating description and specifications of the Changan CS15EV400, revealing its impressive capabilities and pioneering features.
Eco-Friendly Efficiency: Powered by Cutting-Edge Technology
| | |
| --- | --- |
| manufactured in | China |
| new from ($) | 13800 |
| range (km) | 351 |
| max. speed | 110 |
| sales start | 2019 |
| 0 to100 km/h | 11.2 |
| power (h.p.) | 75 |
| battery (kWh) | 48.3 |
| car type | SUV / 5 doors |
| drive type | FWD |
Manufactured in China, the Changan CS15EV400 is at the forefront of sustainable automotive solutions. With a starting price of ($)13800, this electric SUV offers an appealing and eco-conscious choice for forward-thinking drivers. Its electric powertrain is driven by a 55 kWh lithium battery built with the latest NMC (Nickel Manganese Cobalt) elements, ensuring optimal performance and longevity.
Extended Range for Boundless Adventures
The CS15EV400 boasts a remarkable range of 351 kilometers on a full charge, granting drivers the freedom to embark on extended journeys without worrying about frequent recharging stops. This substantial range is ideal for both city commuting and thrilling road trips, making the CS15EV400 a versatile and dependable choice for all kinds of adventures.
Responsive Performance and Safety at its Core
Equipped with a powerful 75 horsepower (56 kW) electric motor, the Changan CS15EV400 delivers a compelling performance on the road. The SUV effortlessly reaches a maximum speed of 110 km/h, providing smooth acceleration and a spirited driving experience. The car's permanent magnet electric motor, renowned for its efficiency, ensures optimal utilization of battery power, making each drive both powerful and eco-conscious.
Safety is a top priority for Changan, and the CS15EV400 reflects this commitment. The vehicle comes equipped with driver and front passenger airbags (airbag), ensuring occupants are protected in the event of a collision. Additionally, features like air conditioning, a multimedia system, and a rear-view camera enhance the driving experience by providing comfort and convenience.
Elegant Design and Spacious Interiors
The Changan CS15EV400 exhibits a captivating design language, exuding an air of modernity and sophistication. With dimensions measuring 4100 mm in length, 1740 mm in width, and 1630 mm in height, the SUV strikes a harmonious balance between sleek aesthetics and functional spaciousness. The generous wheelbase of 2510 mm further contributes to a comfortable and stable ride.
Charging Made Easy and Efficient
The CS15EV400 is designed with convenience in mind when it comes to charging. Its 48.3 kWh battery capacity enables swift and efficient charging, reducing downtime and ensuring you get back on the road quickly. With the ever-expanding network of charging stations, charging the CS15EV400 becomes a hassle-free experience, supporting a seamless transition to sustainable transportation.
Conclusion
In conclusion, the Changan CS15EV400 stands as a testament to Changan's dedication to sustainable and innovative mobility solutions. With its eco-friendly performance, impressive range, and responsive powertrain, this electric SUV is a game-changer in the world of electric vehicles.
As urban landscapes evolve, embracing cleaner and more sustainable transportation becomes essential. The Changan CS15EV400 embodies the vision of a greener future, offering an electric SUV that seamlessly blends style, performance, and environmental consciousness.
For those seeking an SUV that transcends traditional boundaries, the Changan CS15EV400 is the ideal choice to embrace a new era of driving. Experience the thrill of electric power while making a positive impact on the environment – drive the Changan CS15EV400 today and lead the way towards a brighter tomorrow.