Changan Benni EC260 Specs and Price ⚡ Electric Car
Share Changan Benni EC260 in Social Media:
price (NEW) from:
7100,00
$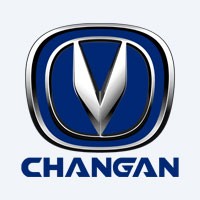 Changan Benni EC260 description ⚡
Technical Specs, Price and Review on the new Changan Benni EC260.
Changan Benni EC260: Revolutionizing Urban Mobility with Efficient Electric Performance
The Changan Benni EC260 is a remarkable electric car that has transformed the urban driving experience. As an electric adaptation of its gasoline counterpart, this compact and dynamic hatchback has gained popularity, often fondly referred to as the "lifozamenitel" for its ability to replace traditional combustion-engine vehicles. With an array of factory options and additional features, the Benni EC260 sets a new standard for eco-friendly and comfortable urban commuting. In this article, we will delve into the captivating description and specifications of the Changan Benni EC260, showcasing its exceptional qualities and features.
Eco-Friendly Efficiency: Powered for the City
| | |
| --- | --- |
| manufactured in | China |
| new from ($) | 7100 |
| range (km) | 210 |
| max. speed | 105 |
| sales start | 2018 |
| 0 to100 km/h | 4.7 |
| power (h.p.) | 41 |
| battery (kWh) | 32 |
| car type | hatchback / 5 doors |
| drive type | FWD |
Manufactured in China by CHANGAN Auto, the Benni EC260 is a testament to the brand's commitment to sustainable transportation solutions. Priced competitively from ($)7100, this electric hatchback provides an affordable and eco-conscious alternative for city dwellers. With zero tailpipe emissions, the Benni EC260 helps reduce pollution and contributes to cleaner air in urban environments.
Impressive Range and Commuter-Friendly Speed
The Changan Benni EC260 comes equipped with a reliable 32 kWh battery, which enables it to cover a range of 210 kilometers on a single charge. This range is ideal for daily city commutes, ensuring drivers can confidently navigate their urban journeys without worrying about frequent charging stops.
With a maximum speed of 105 km/h, the Benni EC260 strikes a perfect balance between efficient city driving and comfortable highway cruising. Its nimble and agile nature makes maneuvering through city traffic a breeze, while still providing ample power for highway acceleration when needed.
Swift Acceleration and Responsive Performance
In the world of electric hatchbacks, the Changan Benni EC260 stands out with its impressive acceleration capabilities. The car can sprint from 0 to 100 km/h in just 4.7 seconds, making it a zippy and exciting choice for urban driving. This instant torque delivery ensures a responsive and engaging driving experience, perfect for navigating busy city streets.
Customized Comfort: A Hatchback for the Modern Age
The Changan Benni EC260 takes customization and comfort to the next level. In addition to its factory options, the car features comprehensive noise and vibration insulation throughout the interior, providing passengers with a serene and enjoyable ride. Furthermore, the interior boasts effective thermal insulation for enhanced climate control, ensuring a cozy environment regardless of the weather outside.
For entertainment and convenience, the car is equipped with a 10" tablet, replacing the standard radio setup. This tablet serves as a multifunctional infotainment hub, offering access to various applications and features to enhance the driving experience.
Efficient Battery Management: Cooler and Safer Rides
One of the standout advantages of the Benni EC260 lies in its battery management system. Unlike some electric vehicles, this hatchback does not require active cooling for its battery. Thanks to its optimized design, the discharge current is significantly lower than comparable models like the Nissan Leaf, resulting in minimal overheating of the battery. This not only ensures more efficient power usage but also enhances the safety and longevity of the battery pack.
Conclusion
In conclusion, the Changan Benni EC260 is a game-changing electric hatchback that redefines urban commuting. With its eco-friendly performance, impressive range, and swift acceleration, it offers an ideal solution for daily city driving. The car's focus on customization, comfort, and efficient battery management sets it apart as a forward-thinking and consumer-oriented vehicle.
As cities strive for greener and more sustainable transportation options, the Changan Benni EC260 emerges as a shining example of practicality, affordability, and environmental consciousness. By choosing this dynamic electric hatchback, drivers embrace a cleaner and more efficient future for urban mobility.
So, if you seek an electric car that effortlessly blends eco-friendliness, performance, and modern features, the Changan Benni EC260 awaits to revolutionize your urban driving experience. Drive smarter, drive electric.