Changan Benni EV360 Specs and Price ⚡ Electric Car
Share Changan Benni EV360 in Social Media:
price (NEW) from:
9900,00
$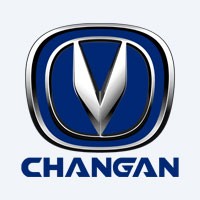 Changan Benni EV360 description ⚡
Technical Specs, Price and Review on the new Changan Benni EV360.
Changan Benni EV360: Redefining Electric Hatchbacks with Eco-Friendly Performance
When it comes to eco-friendly electric vehicles (EVs), the Changan Benni EV360 stands tall as a symbol of innovation and sustainability. This cutting-edge hatchback, manufactured in China by CHANGAN Auto, has taken the automotive market by storm since its launch in 2019. In this article, we'll delve into the captivating specifications and features of the Changan Benni EV360, proving why it deserves the spotlight in the world of EVs.
Eco-Friendly Design: A Harmonious Blend of Style and Sustainability
| | |
| --- | --- |
| manufactured in | China |
| new from ($) | 9900 |
| range (km) | 301 |
| max. speed | 125 |
| sales start | 2019 |
| 0 to100 km/h | 5.1 |
| power (h.p.) | 75 |
| battery (kWh) | 38 |
| car type | hatchback / 5 doors |
| drive type | FWD |
The Changan Benni EV360 underwent a striking transformation, with a restyled front bumper, captivating LED optics, and a mesmerizing radiator grille plug. The design is complemented by inserts in the wheels and body kit elements in the serene blue sea wave color, subtly emphasizing its environmental friendliness. While some design elements might bear a Chinese influence, Changan has masterfully incorporated its unique and original touch, setting it apart from other global brands.
Unmatched Performance: Power and Efficiency Combined
Under the hood, the Changan Benni EV360 boasts an electric transmission with an impressive power capacity of 75 horsepower (56 kW) and a torque of 170 Nm. This enables the hatchback to achieve a swift acceleration from 0 to 100 km/h in just 5.1 seconds, making it perfect for city driving and beyond. The vehicle's top speed is an impressive 125 km/h, ensuring a smooth and exhilarating ride.
Efficient Battery and Extended Range
The heart of any electric vehicle lies in its battery, and the Changan Benni EV360 doesn't disappoint. The car is equipped with a 38 kWh battery pack that, according to the NEDC classifier, provides an impressive range of 301 kilometers on a single charge. However, real-world testing indicates a more reliable range of 220-260 km, which is still impressive for daily commuting and city exploration.
Swift and Convenient Charging Options
Charging an electric vehicle efficiently is a crucial factor, and Changan has taken this into account with the Benni EV360. When using a standard household outlet with a capacity of up to 3 kW, the charging time is approximately 21 hours. However, by utilizing a three-phase 380V power supply, the charging time is significantly reduced to 5 to 12 hours, depending on the voltage.
For those who seek an even quicker charging option, the Changan Benni EV360 supports express charging of 60 kW, which takes only 85 minutes to charge the battery to a considerable capacity. This makes it a convenient choice for those with a fast-paced lifestyle.
Driving Experience: Smooth and Silent
One of the standout features of the Changan Benni EV360 is its remarkably silent driving experience. The absence of a traditional internal combustion engine ensures that your drives are tranquil and free from noise pollution. The electric powertrain provides seamless acceleration, giving you a sense of unparalleled comfort and serenity on the road.
Safety First: Advanced Technological Features
Changan has prioritized safety in the Benni EV360, equipping it with advanced technological features. From an enhanced braking system to stability control, the car ensures a secure and stable ride. Additionally, the vehicle comes with cutting-edge driver-assistance technologies, making each journey safer and more enjoyable.
Embracing Sustainability: The Future of Urban Transportation
The Changan Benni EV360 is more than just an electric vehicle; it represents a step towards a sustainable future in urban transportation. With zero tailpipe emissions, this hatchback plays a significant role in reducing carbon footprints and combating climate change. By choosing the Benni EV360, drivers become a part of the eco-friendly movement, contributing to cleaner air and a healthier environment.
Conclusion
In conclusion, the Changan Benni EV360 is a game-changer in the world of electric vehicles. With its eco-friendly design, remarkable performance, extended range, and safety features, it sets new standards for urban hatchbacks. Changan Auto has proven its dedication to sustainability and innovation through this exceptional vehicle.
As more drivers embrace the electric revolution, the Changan Benni EV360 stands ready to make its mark as a symbol of progressive mobility and environmental consciousness. With its unique design language and impressive capabilities, this hatchback has rightfully earned its place among the top contenders in the EV market. So, if you're seeking an electric vehicle that effortlessly blends style, performance, and sustainability, look no further than the Changan Benni EV360 - the future of urban driving.