Changan EADO EV460 Specs and Price ⚡ Electric Car
Share Changan EADO EV460 in Social Media:
price (NEW) from:
18400,00
$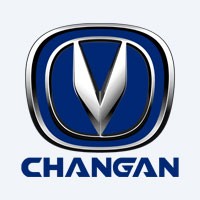 Changan EADO EV460 description ⚡
Technical Specs, Price and Review on the new Changan EADO EV460.
Changan EADO EV460: Embracing Sustainable Luxury with Cutting-Edge Features
Unveiling the Exhilarating Changan EADO EV460
Changan, the renowned Chinese automaker, has introduced the impressive EADO EV460, a stunning electric sedan that combines style, performance, and eco-friendliness in one exceptional package. This electric marvel is a symbol of Changan's commitment to sustainable mobility and showcases the latest advancements in electric vehicle technology.
Unraveling the Specifications
| | |
| --- | --- |
| manufactured in | China |
| new from ($) | 18400 |
| range (km) | 405 |
| max. speed | 140 |
| sales start | 2021 |
| 0 to100 km/h | 11.5 |
| power (h.p.) | 136 |
| battery (kWh) | 52 |
| car type | sedan |
| drive type | FWD |
Let's delve into the captivating specifications of the Changan EADO EV460:
Manufactured in China: Proudly built in China, the EADO EV460 represents the country's pursuit of innovation in the electric vehicle sector.

Pricing: The EADO EV460 comes at an affordable starting price of $18,400, making it an enticing option for eco-conscious drivers seeking a budget-friendly electric sedan.

Impressive Range: With a range of 405 kilometers on a single charge, the EADO EV460 empowers drivers to embark on longer journeys without any range anxiety.

Maximum Speed: The electric sedan boasts a maximum speed of 140 km/h, offering a dynamic and thrilling driving experience.

Powerful Performance: Equipped with a 136 horsepower electric motor, the EADO EV460 ensures a smooth and exhilarating ride, with instant torque available at your command.

Battery Capacity: The sedan houses a robust 52 kWh lithium-ion battery, providing ample power for extended drives.

Sedan Design: The EADO EV460 features an elegant and contemporary sedan design, combining sleek lines with aerodynamic efficiency.

Front-Wheel Drive: With its front-wheel drive system, the sedan offers precise handling and enhanced maneuverability.
Celebrating Awards and Recognition
The Changan EADO EV460 has garnered widespread recognition and acclaim, solidifying its position as a remarkable electric vehicle. Notably, the electric sedan earned the prestigious 2018 China Green Car of the Year Award, a testament to its exceptional product quality and environmental impact.
Innovative Charging Technology
One of the standout features of the EADO EV460 is its cutting-edge fast charging technology. Changan has incorporated improvements in the charging system, enabling quicker and more efficient charging times. This ensures that eco-conscious drivers can easily embrace clean mobility without compromising on convenience.
Luxury and Comfort at Its Best
Step inside the Changan EADO EV460, and you'll be greeted with a lavish interior that exudes luxury and comfort. Soft leather seats cradle passengers in first-class comfort during even the longest journeys, ensuring a premium driving experience.
Seamless Start/Stop Functionality
The EADO EV460 embraces modern convenience with its engine start/stop button. Positioned elegantly within the air conditioning system controls on the dashboard, this button allows for a seamless and sophisticated engine activation with just a simple press.
Effortless Parking with Electronic Parking Brake
Bid farewell to traditional mechanical hand and foot brakes—the EADO EV460 boasts an electronic parking brake (EPB). This innovative feature is activated with a touch of a button, providing effortless parking and added safety.
Conclusion: Changan EADO EV460—A Pinnacle of Sustainable Luxury
In conclusion, the Changan EADO EV460 embodies the perfect blend of sustainable mobility and luxury. With its exceptional range, powerful performance, and forward-thinking features, this electric sedan sets new standards for eco-friendly driving experiences. Changan Auto's commitment to innovation and environmental consciousness shines through in this remarkable creation, making the EADO EV460 a true icon of the electric vehicle revolution.