Chevrolet Menlo EV Specs and Price ⚡ Electric Car
Share Chevrolet Menlo EV in Social Media:
price (NEW) from:
23600,00
$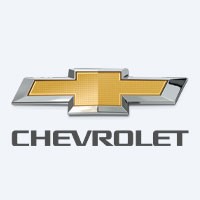 Chevrolet Menlo EV description ⚡
Technical Specs, Price and Review on the new Chevrolet Menlo EV.
Chevrolet Menlo EV: Redefining Electric SUV Performance
Chevrolet Menlo EV - Unleashing High-Performance Electric SUV Driving
The Chevrolet Menlo EV is a revolutionary electric SUV, setting new standards for electric vehicle performance and efficiency. This all-electric model, exclusively available in China, is the epitome of cutting-edge automotive technology, boasting impressive specs and features that will leave you awe-inspired.
Unraveling the Chevrolet Menlo EV Specs: Driving Range and Power
| | |
| --- | --- |
| manufactured in | China |
| new from ($) | 23600 |
| range (km) | 518 |
| max. speed | 170 |
| sales start | 2022 |
| 0 to100 km/h | 9.8 |
| power (h.p.) | 177 |
| battery (kWh) | 61 |
| car type | SUV / 5 doors |
| drive type | FWD |
With a starting price of just $23,600, the Chevrolet Menlo EV is not only an exceptional performer but also an affordable choice for electric SUV enthusiasts. Equipped with a powerful 177 horsepower electric motor, this SUV accelerates from 0 to 100 km/h in just 9.8 seconds, delivering a smooth and exhilarating driving experience.
The heart of the Menlo EV lies in its high-performance triple lithium battery, providing a remarkable capacity of 61.4 kWh. This advanced battery technology contributes to an impressive driving range of 518 kilometers, ensuring you can embark on longer journeys without worrying about recharging frequently.
Advanced Driving Modes and Energy Recovery
The Chevrolet Menlo EV offers three driving modes, allowing you to tailor your driving experience to suit your preferences. Whether you prefer a more spirited drive or an energy-efficient journey, the Menlo EV has got you covered.
Furthermore, this electric SUV comes with three energy recovery modes, enabling you to maximize the regeneration of energy during braking and deceleration. This innovation not only enhances efficiency but also extends the driving range, making it a truly sustainable choice for eco-conscious drivers.
Safety and Certification
Chevrolet prioritizes safety, and the Menlo EV proudly holds certification for compliance with the stringent Automotive Safety Integrity Level (ASIL) D. This certification is a testament to the vehicle's impeccable safety standards, offering peace of mind for both drivers and passengers.
Intuitive and High-Tech Interior
Step inside the Chevrolet Menlo EV, and you'll be greeted by a well-crafted and high-tech interior. The 10-inch touchscreen infotainment system provides seamless access to a range of features, including the cutting-edge MyLink+ infotainment system with OnStar.
Moreover, the Menlo EV's software can be updated wirelessly, ensuring you're always equipped with the latest advancements in technology. The inclusion of Apple CarPlay and Baidu CarLife further enhances connectivity and entertainment options for a delightful driving experience.
Efficient and Environmentally-Friendly Driving
Embrace the future of sustainable driving with the Chevrolet Menlo EV. Its electric motor generates an impressive 110 kW of power and a remarkable 350 Nm of torque. At an electricity consumption rate of just 13.1 kWh/100 km, this SUV is truly an eco-friendly option, making a positive impact on the environment.
Conclusion: Chevrolet Menlo EV—Electrifying SUV Excellence
In conclusion, the Chevrolet Menlo EV embodies the spirit of innovation and eco-consciousness. With its remarkable driving range, powerful performance, and advanced features, this all-electric SUV takes electric vehicle driving to new heights. As a pioneer in cutting-edge battery technology and efficiency, the Menlo EV is redefining the future of sustainable mobility.