Citroen e-C4 Specs and Price ⚡ Electric Car
Share Citroen e-C4 in Social Media:
price (NEW) from:
36000,00
$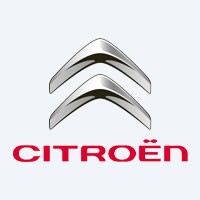 Citroen e-C4 description ⚡
Technical Specs, Price and Review on the new Citroen e-C4.
Citroen e-C4: Embrace the Electric Revolution
The Citroen e-C4 is the epitome of modern innovation, combining the iconic design of the latest Citroen C4 with the eco-friendly prowess of an all-electric powertrain. As the automotive industry undergoes a transformative shift towards sustainable mobility, the e-C4 takes the lead, offering a silent and seamless driving experience that leaves traditional petrol and diesel counterparts in the dust.
Unraveling the Citroen e-C4 Specs: Power and Efficiency
| | |
| --- | --- |
| manufactured in | France |
| new from ($) | 36000 |
| range (km) | 400 |
| max. speed | 150 |
| sales start | 2022 |
| 0 to100 km/h | 9.7 |
| power (h.p.) | 136 |
| battery (kWh) | 45 |
| car type | hatchback / 5 doors |
| drive type | FWD |
Packed with cutting-edge technology, the Citroen e-C4 is powered by a permanent magnet synchronous motor, delivering an impressive 136 horsepower and a torque of 260 Nm. The electric motor ensures smooth acceleration and quiet operation, making every journey a delight for both the driver and passengers.
The heart of the e-C4 lies in its advanced lithium-ion battery, boasting a capacity of 50 kWh (45 kWh useful capacity). This robust battery empowers the electric hatchback to achieve an impressive range of 400 kilometers (according to the WLTP cycle), freeing drivers from range anxiety and allowing them to embark on longer trips with confidence.
Seamless Driving Experience
The e-C4 offers an unparalleled driving experience, where silence and serenity reign. The absence of engine noise allows for a tranquil ambiance, making each drive a calming escape from the hustle and bustle of daily life. Moreover, the electric powertrain ensures smoothness, delivering a ride that glides effortlessly on the road.
Sustainable and Eco-Friendly Choice
Citroen's commitment to sustainability is evident in the e-C4, as it champions emissions-free driving, contributing to cleaner air and a greener environment. By choosing the e-C4, drivers actively participate in reducing their carbon footprint and promoting a more sustainable future.
Modern Design and Comfortable Interior
The e-C4 retains the stylish and dynamic design elements of the latest Citroen C4, exuding contemporary charm and sophistication. Its sleek hatchback silhouette is accentuated by the absence of a traditional exhaust pipe, symbolizing its electric nature.
Inside the cabin, occupants are treated to a comfortable and well-appointed interior. The e-C4 offers ample space for five passengers, and the well-designed layout ensures maximum comfort and convenience. Advanced technology and infotainment systems are seamlessly integrated, keeping drivers connected and entertained on their journeys.
Charging and Efficiency
Charging the Citroen e-C4 is a breeze, whether at home or on the road. With a compatible wallbox, the e-C4 can be charged overnight, ensuring it is ready for a new day of adventures. On fast-charging stations, the battery can be charged up to 80% in just a short time, making it ideal for longer trips.
Conclusion: Citroen e-C4—Paving the Way for Electrifying Mobility
In conclusion, the Citroen e-C4 stands as a symbol of progress and innovation in the electric vehicle segment. Its impressive range, powerful performance, and commitment to sustainability make it a compelling choice for eco-conscious drivers seeking a seamless and rewarding driving experience. With the e-C4, Citroen leads the way towards a greener and electrifying future.