AEHRA SUV Specs and Price ⚡ Electric Car
Share AEHRA SUV in Social Media:
price (NEW) from:
180000,00
$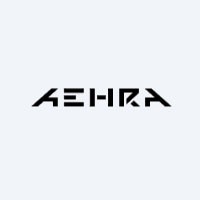 Technical Specs, Price and Review on the new AEHRA SUV.
AEHRA SUV: A Closer Look at the Italian Marvel
In the realm of electric vehicles, the AEHRA SUV stands as a testament to opulence and innovation. Handcrafted in the picturesque landscapes of Italy, this luxurious SUV has been meticulously designed to redefine the benchmarks of automotive excellence. Priced between $160,000 and just under $200,000, the AEHRA SUV caters exclusively to a discerning clientele who demand nothing short of the extraordinary. Let's delve into the technical intricacies and offerings of this automotive marvel.
Italian Craftsmanship at Its Finest
| | |
| --- | --- |
| manufactured in | Italy |
| new from ($) | 180000 |
| range (km) | 800 |
| max. speed | 200 |
| sales start | 2025 |
| 0 to100 km/h | unknown |
| battery (kWh) | 120 |
| car type | SUV / 5 doors |
| drive type | AWD |
Manufactured in Italy: Every inch of the AEHRA SUV exudes the artistry and craftsmanship that Italy is renowned for. From the design studio to the production floor, Italian precision and attention to detail are evident in every aspect of this masterpiece.
Power and Performance
Unleash the Beast: Beneath the hood of the AEHRA SUV lies a robust 120-kWh battery pack, powered by cutting-edge technology from the acclaimed Austrian manufacturer, Miba Battery Systems. This technological marvel ensures not only reliability but also remarkable efficiency in operation.
Range and Endurance: The AEHRA SUV offers an astonishing 800-kilometer range on a single charge. This impressive feat is a testament to the prowess of its advanced battery system, allowing you to embark on long journeys with confidence.
Speed Thrills: Accelerate to the future with the AEHRA SUV, capable of reaching a top speed of 200 km/h. While the exact horsepower figures are yet to be disclosed, one can expect nothing less than exhilarating power and performance.
The Road Ahead
Sales Commence in 2025: The AEHRA SUV is poised to hit the roads in 2025, ushering in a new era of electric luxury SUVs. As anticipation builds, this Italian masterpiece is already creating waves in the automotive industry.
Elevate Your Driving Experience
SUV Excellence: The AEHRA SUV belongs to the elite category of SUVs, featuring five doors and an all-wheel-drive (AWD) system. It promises not just a ride, but an experience that transcends the ordinary.
In conclusion, the AEHRA SUV redefines what an electric luxury SUV can be. With its Italian origins, cutting-edge technology, remarkable range, and performance capabilities, it is set to take the automotive world by storm. As we eagerly await its arrival in 2025, one thing is clear: the AEHRA SUV is more than a vehicle; it's a symbol of prestige, innovation, and the future of mobility.