AIWAYS U5 Specs and Price ⚡ Electric Car
Share AIWAYS U5 in Social Media:
price (NEW) from:
36500,00
$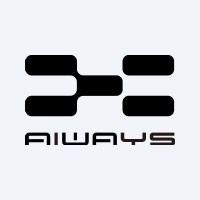 Technical Specs, Price and Review on the new AIWAYS U5.
AIWAYS U5: The Innovative Electric Crossover
Meet the AIWAYS U5, an innovative electric crossover manufactured in China by AIWAYS. This forward-thinking vehicle combines cutting-edge technology with practicality to deliver a remarkable driving experience. With its impressive specifications and thoughtful design, the AIWAYS U5 is set to revolutionize the electric car market. Let's explore the features and specifications that make the AIWAYS U5 an exceptional choice for modern drivers.
Sleek Design and Functionality
The AIWAYS U5 boasts a sleek and functional design, embodying the perfect blend of style and practicality.
| | |
| --- | --- |
| manufactured in | China |
| new from ($) | 36500 |
| range (km) | 410 |
| max. speed | 160 |
| sales start | 2019 |
| 0 to100 km/h | 7.5 |
| power (h.p.) | 201 |
| battery (kWh) | 63 |
| car type | SUV / 5 doors |
| drive type | FWD |
While the production model differs slightly from the prototype, it retains its charm with central racks and doors that open with ease. Inside the cabin, a traditional steering wheel takes the place of the racing steering wheel seen in the concept. The vehicle's innovative flip-out door handles add a touch of elegance, reminiscent of the renowned Aston Martin cars. These handles smoothly move in and out, enhancing both convenience and aesthetics.
Impressive Performance and Efficiency
Powered by a robust electric drivetrain, the AIWAYS U5 delivers exceptional performance and efficiency. Its 63 kWh battery provides a generous range of 410 kilometers, offering the freedom to explore without constant recharging. With a maximum speed of 160 km/h and an acceleration time of 0 to 100 km/h in just 7.5 seconds, the U5 offers an exhilarating driving experience. The vehicle's 201 horsepower (h.p.) electric motor ensures a smooth and powerful ride, perfect for both city commuting and long journeys.
Versatile SUV Design
The AIWAYS U5 is designed as a versatile SUV with five doors, offering ample space and comfort for passengers and cargo. Its spacious interior can accommodate passengers and luggage with ease, making it ideal for both daily commuting and family trips. The SUV's FWD (front-wheel drive) system provides stable handling and excellent traction, ensuring a confident driving experience on various road conditions.
Innovative Features and Technology
AIWAYS has equipped the U5 with innovative features and advanced technology. From the intuitive infotainment system to the comprehensive driver-assistance systems, every aspect of the vehicle is designed to enhance the driving experience. The AIWAYS U5 keeps you connected and entertained with its smart connectivity options and high-tech amenities, making every journey enjoyable and convenient.
Sales Start and Pioneering Spirit
The AIWAYS U5 made its market debut in 2019, making waves in the electric vehicle industry with its pioneering spirit and innovative approach. As one of China's leading electric crossovers, the AIWAYS U5 represents a new era of sustainable and eco-friendly mobility.
Conclusion
In conclusion, the AIWAYS U5 electric crossover stands as a testament to innovation and practicality in the realm of electric vehicles. With its sleek design, impressive performance, and advanced technology, the U5 promises a driving experience like no other. As AIWAYS continues to lead the way in electric mobility, the AIWAYS U5 serves as a compelling choice for drivers seeking an eco-friendly and feature-rich vehicle. Embrace the future of driving with the AIWAYS U5, where innovation and sustainability converge to shape the road ahead.