BYTON M-BYTE Specs and Price ⚡ Electric Car
Share BYTON M-BYTE in Social Media:
price (NEW) from:
45000,00
$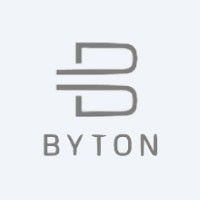 BYTON M-BYTE description ⚡
Technical Specs, Price and Review on the new BYTON M-BYTE.
Unveiling the BYTON M-BYTE: The Electric Crossover Marvel
Introducing the BYTON M-BYTE, a fully electric crossover that has defied doubts to make its way to the production line. This remarkable electric car, manufactured in China by BYTON, captivates attention with its innovative features and futuristic design. Originally showcased at CES in 2018, the M-BYTE made a lasting impression with its bold body design and extraordinary interior. Let's dive into the details of this exceptional electric SUV and discover what sets it apart.
Cutting-Edge Specifications of the BYTON M-BYTE
The BYTON M-BYTE is a full-fledged electric car that promises an extraordinary driving experience.
| | |
| --- | --- |
| manufactured in | China |
| new from ($) | 45000 |
| range (km) | 550 |
| max. speed | 190 |
| sales start | 2019 |
| 0 to100 km/h | 7.3 |
| power (h.p.) | 408 |
| battery (kWh) | 95 |
| car type | SUV / 5 doors |
| drive type | RWD |
It boasts an all-wheel-drive configuration with a 95 kWh battery, providing an impressive range of 550 kilometers on a single charge. With a powerful 408 horsepower (h.p.) motor, the M-BYTE accelerates from 0 to 100 km/h in just 7.3 seconds. Its maximum speed reaches 190 km/h, ensuring thrilling performance on both city roads and highways.
Futuristic Design and Avant-Garde Interior
From the first glimpse, the BYTON M-BYTE exudes an air of modernity and innovation. Its bold body design sets it apart from conventional SUVs, making a bold statement on the roads. However, what truly distinguishes the M-BYTE is its interior, which can only be described as high-tech marvel. Displayed prominently within the cabin is a massive 48-inch screen, functioning as a touch panel. This avant-garde feature adds a touch of elegance and sophistication to the driving experience, redefining how occupants interact with the vehicle.
The Promise of BYTON's Vision
BYTON, the manufacturer behind the M-BYTE, has been committed to delivering on its promises since its initial presentation at CES in 2018. The company boldly stated that the production version of the M-BYTE would stay true to the exhibited concept, and they have lived up to this pledge. The fusion of cutting-edge technology, futuristic design, and impressive performance in the M-BYTE exemplifies BYTON's vision for the future of electric mobility.
Embracing the Electric SUV Revolution
The BYTON M-BYTE's entry into the market in 2019 marked a significant milestone in the electric SUV revolution. With its ample range, powerful motor, and avant-garde interior, the M-BYTE represents a new era in electric crossover vehicles. BYTON has successfully harnessed the power of electric technology and seamlessly integrated it into a sleek and sophisticated package.
Conclusion
In conclusion, the BYTON M-BYTE stands tall as a testament to innovation and determination in the electric vehicle market. This remarkable crossover SUV redefines the driving experience with its cutting-edge specifications, futuristic design, and avant-garde interior. As electric vehicle technology continues to evolve, the BYTON M-BYTE paves the way for a new generation of electric mobility that is both exhilarating and environmentally conscious. Embrace the future of electric driving with the BYTON M-BYTE and be a part of the revolution.