BYD DOLPHIN Specs and Price ⚡ Electric Car
Share BYD DOLPHIN in Social Media:
price (NEW) from:
16700,00
$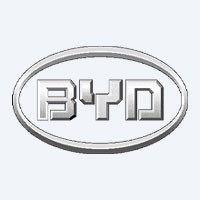 BYD DOLPHIN description ⚡
Technical Specs, Price and Review on the new BYD DOLPHIN.
BYD DOLPHIN: Embracing Technology in a Compact Electric Hatchback
Introducing the new 2023 BYD DOLPHIN, a small electric hatchback designed to cater to the tech-savvy and young generation. Manufactured in China by BYD Auto, this innovative car is set to make a statement in the world of electric mobility. Let's explore the specifications and features that make the BYD DOLPHIN a compelling choice for modern urban drivers.
Distinctive Design and "Marine Aesthetics":
One of the standout features of the BYD DOLPHIN is its unique design language known as "Marine Aesthetics."
| | |
| --- | --- |
| manufactured in | China |
| new from ($) | 16700 |
| range (km) | 420 |
| max. speed | 160 |
| sales start | 2023 |
| 0 to100 km/h | 7.5 |
| power (h.p.) | 177 |
| battery (kWh) | 44.9 |
| car type | hatchback / 5 doors |
| drive type | FWD |
Chief designer Wolfgang Egger from BYD conceived this aesthetic, which combines smoothly curved lines with sharply defined elements. The result is an eye-catching and visually appealing exterior that sets the DOLPHIN apart from its counterparts.
Efficient and Powerful Electric Performance:
The BYD DOLPHIN is powered by BYD LFP blade batteries integrated into the BYD 3.0 platform, ensuring a seamless blend of efficiency and performance. Under the hood, the DOLPHIN houses a synchronous motor with a front permanent magnet, offering two power options: 70 kW / 180 Nm and 130 kW / 290 Nm. This ensures responsive acceleration and a smooth driving experience, making it ideal for urban commuting.
Impressive Battery and Charging Capabilities:
Equipped with a 44.9 kWh LFP Blade battery, the BYD DOLPHIN provides a range of 420 kilometers on a single charge, making it suitable for everyday city driving as well as longer journeys. Additionally, the car supports 60 kW fast charging, enabling quick and convenient recharging for minimal downtime.
Tech-Centric Features:
As a car designed for young individuals interested in technology, the BYD DOLPHIN is equipped with a host of modern features. Its infotainment system offers intuitive controls and connectivity options, keeping you seamlessly connected on the go. The car's smart capabilities extend to various aspects, including advanced safety features and connectivity to smart devices.
Affordable and Accessible:
With a starting price of $16,700, the BYD DOLPHIN presents an affordable and accessible option for those seeking a compact electric hatchback that doesn't compromise on style and technology.
Conclusion:
In conclusion, the BYD DOLPHIN is a technologically advanced and stylish electric hatchback designed for the young and tech-savvy generation. With its distinctive design, efficient electric performance, impressive range, and tech-centric features, the DOLPHIN is set to make a splash in the electric car market. Experience the future of urban electric mobility with the BYD DOLPHIN, where cutting-edge technology meets affordability and style.