BUICK VELITE 6 Specs and Price ⚡ Electric Car
Share BUICK VELITE 6 in Social Media:
price (NEW) from:
25800,00
$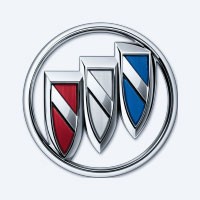 BUICK VELITE 6 description ⚡
Technical Specs, Price and Review on the new BUICK VELITE 6.
BUICK VELITE 6: Empowering the Future of Electric Cars
The BUICK VELITE 6 is an impressive electric car manufactured in China by Buick, designed to provide a seamless blend of technology, efficiency, and style. As an electric vehicle (EV), it falls under the Electric Cars & SUVs category in the EV Database. Let's explore the specifications and features of the BUICK VELITE 6, making it a remarkable choice in the world of electric mobility.
Advanced Infotainment System:
At the heart of the BUICK VELITE 6 lies the latest generation of the Buick connect infotainment system, revolutionizing your driving experience. 
| | |
| --- | --- |
| manufactured in | China |
| new from ($) | 25800 |
| range (km) | 518 |
| max. speed | 170 |
| sales start | 2020 |
| 0 to100 km/h | 7.4 |
| power (h.p.) | 177 |
| battery (kWh) | 61.1 |
| car type | hatchback / 5 doors |
| drive type | FWD |
Accessible through a standard 10-inch high-resolution touchscreen, the infotainment system ensures intuitive human-machine interaction. The advanced voice recognition from iFlytek allows for voice interruption and multi-round interaction, enabling you to control various functions effortlessly using voice commands. Moreover, smart cab features include a super-identifier, wireless integration with Apple CarPlay, OnStar 4G connectivity, and the convenience of remote over-the-air (OTA) upgrades.
Stylish and Modern Design:
The BUICK VELITE 6 boasts an elegant exterior design, accentuated by new wheel retainers and sophisticated body lines. This modern appearance exudes power and style, making a bold statement on the road. Beyond its aesthetic appeal, the design is optimized for efficiency, contributing to the car's overall performance and range.
Efficient Performance and Impressive Range:
Under the hood, the BUICK VELITE 6 is equipped with a powerful electric motor generating 177 horsepower. This enables the car to accelerate from 0 to 100 km/h in just 7.4 seconds, providing a thrilling and responsive driving experience. With a substantial battery capacity of 61.1 kWh, the VELITE 6 offers an impressive range of 518 kilometers on a single charge, catering to both daily commuting needs and longer journeys.
Affordable Price:
The BUICK VELITE 6 is not only technologically advanced and efficient but also comes with an affordable price tag. With a starting price of $25,800, this electric car provides an attractive proposition for those seeking an eco-friendly and budget-friendly driving solution.
Conclusion:
In conclusion, the BUICK VELITE 6 is an exceptional electric car that embodies innovation, efficiency, and style. With its advanced infotainment system, smart connectivity features, and modern design, the VELITE 6 delivers a remarkable driving experience. Coupled with its efficient performance and impressive range, this hatchback is a compelling choice for those venturing into the world of electric mobility. Embrace the future of electric cars with the BUICK VELITE 6, and witness the transformation of your driving experience with cutting-edge technology and sustainability at its core.