Aiways U6 Specs and Price ⚡ Electric Car
Share Aiways U6 in Social Media:
price (NEW) from:
45000,00
$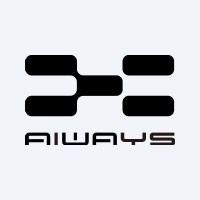 Technical Specs, Price and Review on the new Aiways U6.
Aiways U6: A Sporty and Stylish All-Electric Crossover
Introducing the Aiways U6
The Aiways U6, the second all-electric model from the Chinese automaker, has made its debut, offering a captivating crossover with a sporty design and coupe-like style. Soon to be available on the European continent, the U6 boasts enhanced power and an impressive maximum range, setting new standards for electric crossovers.
Aiways U6 Specs

: Blending Style and Performance
| | |
| --- | --- |
| manufactured in | China |
| new from ($) | 45000 |
| range (km) | 400 |
| max. speed | 160 |
| sales start | 2022 |
| 0 to100 km/h | 7.0 |
| power (h.p.) | 218 |
| battery (kWh) | 63 |
| car type | SUV / 3 doors |
| drive type | AWD |
Embodying a blend of style and performance, the Aiways U6 captivates with its sporty design and distinctive coupe-like appearance. With its attractive exterior, this all-electric crossover promises to turn heads wherever it roams.
Enhanced Performance: Power and Efficiency
The Aiways U6 delivers an electrifying performance, with a power output of 218 horsepower. From 0 to 100 km/h, the U6 accelerates in a brisk 7.0 seconds, providing a dynamic driving experience that leaves a lasting impression. Its advanced electric drivetrain ensures both power and efficiency, making it an ideal companion for daily commutes and thrilling adventures.
Ample Range: Freedom to Roam
Equipped with a 63 kWh battery pack, the Aiways U6 boasts an impressive maximum range of 400 kilometers on a single charge. This ample range grants drivers the freedom to explore beyond city limits and embark on exciting road trips with confidence.
Spacious Interior: Comfort and Practicality
Inside the Aiways U6, occupants are treated to a spacious interior with ample legroom and headspace. Along with generous cabin space, the U6 offers a large trunk volume, catering to the needs of both passengers and cargo alike.
Distinctive Lighting: Illuminating the Road Ahead
The Aiways U6 features a unique lighting design, with new-shaped headlights adorned by thin horizontal strips of LEDs. These distinctive lights not only enhance the vehicle's aesthetics but also provide optimal illumination for safer nighttime driving.
Driving into the Future: AIWAYS Electrifies Europe
As AIWAYS expands its electric vehicle offerings, the U6 marks a significant step towards electrifying Europe's automotive landscape. With its striking design, enhanced performance, and impressive range, the U6 aims to redefine the electric crossover segment, offering customers an enticing option for emission-free mobility.
Conclusion: A Visionary Crossover
The Aiways U6 emerges as a visionary crossover, combining style, performance, and efficiency in a captivating package. With its sporty appeal, generous range, and spacious interior, the U6 is primed to make a lasting impact on the electric vehicle market. As AIWAYS ventures into the European market, the U6 represents the brand's commitment to innovation, sustainability, and a brighter, greener automotive future.