Rolls-Royce Spectre Specs and Price ⚡ Electric Car
Share Rolls-Royce Spectre in Social Media:
price (NEW) from:
345000,00
$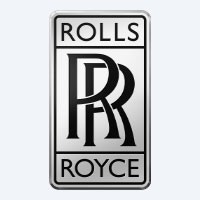 Rolls-Royce Spectre description ⚡
Technical Specs, Price and Review on the new Rolls-Royce Spectre.
Rolls-Royce Spectre: Pioneering Luxury in the Electric Era
Introducing the Rolls-Royce Spectre
The Rolls-Royce Spectre stands as a testament to the brand's unwavering commitment to innovation and luxury in the realm of electric vehicles. As Rolls-Royce's latest milestone, the Spectre leads the way to a future where opulence and electrification seamlessly intertwine. Embodying the pinnacle of automotive excellence, the Spectre signifies the brand's bold step towards a fully electric future.
Rolls-Royce Spectre Specs

: Embracing Electric Luxury
| | |
| --- | --- |
| manufactured in | United Kingdom |
| new from ($) | 345000 |
| range (km) | 455 |
| max. speed | 215 |
| sales start | 2023 |
| 0 to100 km/h | 4.5 |
| power (h.p.) | 585 |
| battery (kWh) | 120 |
| car type | sedan |
| drive type | AWD |
With the Rolls-Royce Spectre, the illustrious marque once again demonstrates its ability to stay ahead of the curve. Affirming their vision for a sustainable future, Rolls-Royce announced that by 2030, their entire product lineup will be exclusively electric. The Spectre, as a historic milestone, is the embodiment of this vision, setting new standards for luxury electric vehicles.
Designed for Electrification: A New Beginning
In September 2021, Rolls-Royce commenced testing the Spectre, marking the brand's first venture into a fully electric vehicle engineered from inception. Every detail of the Spectre has been meticulously crafted to align seamlessly with its electric nature, showcasing Rolls-Royce's dedication to the electrified road ahead.
Exhaustive Testing: Elevating Standards
To meet the exacting demands of its discerning consumers, the Rolls-Royce Spectre underwent an exhaustive testing program like never before. Covering a journey of more than 2.5 million kilometers, equivalent to simulating over 400 years of use for a Rolls-Royce, the testing ensures that the Spectre upholds the brand's reputation for uncompromising quality and durability.
Luxury Redefined: Performance and Elegance
The Rolls-Royce Spectre sets a new benchmark for luxury electric sedans. With a commanding power output of 585 horsepower, it gracefully glides from 0 to 100 km/h in a mere 4.5 seconds, showcasing the seamless fusion of performance and elegance. The Spectre's 120 kWh battery empowers it with a substantial range of 455 kilometers, effortlessly traversing journeys with a touch of class.
Unmistakable Design: A Masterpiece on Wheels
True to Rolls-Royce's heritage, the Spectre is a masterpiece on wheels, epitomizing opulence and sophistication. Its distinguished design exudes elegance, leaving a lasting impression wherever it graces the streets.
Driving Towards Tomorrow: Rolls-Royce's Electric Vision
The Rolls-Royce Spectre marks a profound shift in the automotive landscape, signaling a future where luxury and electric mobility merge seamlessly. As the marque pioneers the path to a fully electric portfolio, the Spectre embodies Rolls-Royce's unwavering commitment to crafting unparalleled automotive experiences.
Conclusion: Electrifying Luxury, Leading the Way
With the Spectre, Rolls-Royce demonstrates that embracing electric mobility does not mean compromising on luxury or performance. Instead, it symbolizes a bold and innovative leap towards a greener future, where the pursuit of excellence remains unwavering. The Rolls-Royce Spectre stands tall as a testament to the brand's ability to redefine the boundaries of luxury, forging a new era of automotive excellence in the electric era.
Rolls-Royce Spectre: A Vision of Luxury, Where Elegance Meets Electrification