Piëch Mark zero GT Specs and Price ⚡ Electric Car
Share Piëch Mark zero GT in Social Media:
price (NEW) from:
200000,00
$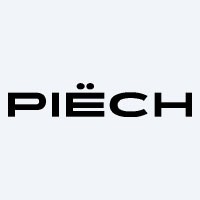 Piëch Mark zero GT description ⚡
Technical Specs, Price and Review on the new Piëch Mark zero GT.
Piëch Mark Zero GT: Unleashing Electrified Sports Car Excellence
Introducing the Piëch Mark Zero GT
The Piëch Mark Zero GT is a symbol of electrified sports car excellence, setting new standards for performance and innovation. Crafted in Switzerland, this roadster showcases the pinnacle of electric engineering, promising an exhilarating driving experience like no other. With its striking design and cutting-edge technology, the Mark Zero GT is poised to redefine the boundaries of electrified driving.
Piëch Mark zero GT Specs:

Electrifying Power and Speed
| | |
| --- | --- |
| manufactured in | Switzerland |
| new from ($) | 200000 |
| range (km) | 500 |
| max. speed | 250 |
| sales start | 2023 |
| 0 to100 km/h | 3.0 |
| power (h.p.) | 600 |
| battery (kWh) | 90 |
| car type | roadster |
| drive type | AWD |
The Mark Zero GT boasts three synchronous motors, with one positioned at the front axle and two at the rear, delivering a remarkable system output of 450 kW. With such electrifying power, this sports car propels from 0 to 100 km/h in a jaw-dropping sub-three-second sprint. The adrenaline-inducing top speed of 250 km/h ensures an exhilarating ride on any road.
Unrivaled Range and Efficiency
Equipped with a high-capacity 90 kWh battery, the Mark Zero GT offers an impressive WLTP range of 500 kilometers, providing the freedom to embark on thrilling journeys without range anxiety. Piëch's commitment to rapid charging innovation is evident, aiming to achieve an 80% charge in just about five minutes at their specially developed fast-charging stations in partnership with TGOOD. Even at Ionity charging stations, the battery can be charged to 80% in approximately eight minutes, showcasing the dedication to seamless electric mobility.
A Visionary Design
Embodying timeless elegance, the Piëch Mark Zero GT captivates with its exquisite roadster design. Meticulously crafted to perfection, the car's aerodynamic lines and captivating aesthetics make a bold statement on the road, while its lightweight construction ensures agility and nimbleness in every corner.
Driving the Future: Piëch Automotive AG
As a testament to the brand's pioneering spirit, Piëch Automotive AG continues to push the boundaries of electric mobility. The Mark Zero GT stands as a testament to the brand's relentless pursuit of electrified automotive excellence, setting a new standard for electric sports cars.
Conclusion: Electrified Thrills and Visionary Innovation
The Piëch Mark Zero GT represents the perfect fusion of electrified performance and visionary design. With its awe-inspiring power, impressive range, and commitment to rapid charging, this roadster signifies a new era in electric sports cars. Piëch Automotive AG's dedication to electrified driving excellence comes to life through the Mark Zero GT, setting the stage for a thrilling and sustainable future on the road.
Piëch Mark Zero GT: Where Electrified Power Meets Driving Emotion.