Cadillac Lyriq Specs and Price ⚡ Electric Car
Share Cadillac Lyriq in Social Media:
price (NEW) from:
62990,00
$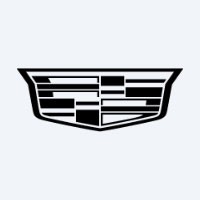 Cadillac Lyriq description ⚡
Technical Specs, Price and Review on the new Cadillac Lyriq.
Cadillac Lyriq: Redefining Electric Luxury SUVs
Introducing the Cadillac Lyriq
The Cadillac Lyriq marks the iconic brand's foray into the world of electric mobility. After its initial presentation as a concept car, the Lyriq has now evolved into its final production form, ready to make a bold statement in the electric vehicle market.
Cadillac Lyriq Specs

: A Captivating Presence
The Cadillac Lyriq retains its captivating design, with enhancements for real-world road use.
| | |
| --- | --- |
| manufactured in | USA |
| new from ($) | 62990 |
| range (km) | 483 |
| max. speed | 190 |
| sales start | 2023 |
| 0 to100 km/h | 5.7 |
| power (h.p.) | 340 |
| battery (kWh) | 100 |
| car type | SUV / 5 doors |
| drive type | RWD |
Featuring conventional mirrors and larger optics, along with added buttons and handles inside the cabin, the Lyriq seamlessly blends modern aesthetics with practical functionality.
Cutting-Edge Platform: Built for Performance
Built on the versatile modular platform shared with the new GMC Hummer, the Lyriq promises a thrilling driving experience. Its rear-wheel-drive configuration and passive spring suspension deliver a dynamic and refined ride, with the potential for all-wheel-drive options in the future.
Electrifying Powertrain: A Symphony of Performance
Under the sleek exterior lies an electrifying powertrain, delivering 340 horsepower that propels the Lyriq from 0 to 100 km/h in just 5.7 seconds. With instant torque and seamless acceleration, the Lyriq effortlessly combines power and elegance.
100 kWh Battery: Long-Range Capability
The Cadillac Lyriq is equipped with a high-capacity 100 kWh battery, providing an impressive range of 483 kilometers on a single charge. This means extended journeys are no longer a worry, allowing drivers to explore with confidence.
Luxury and Technology: A Harmonious Blend
Inside the Lyriq's refined cabin, luxury and technology unite in perfect harmony. Premium materials and cutting-edge features envelop occupants in opulence, while state-of-the-art infotainment and driver assistance systems enhance every journey.
A Milestone in Cadillac's Legacy: Electrifying the Future
As Cadillac's first all-electric car, the Lyriq represents a pivotal moment in the brand's history. It symbolizes Cadillac's commitment to innovative electric vehicles, ushering in a new era of sustainable luxury and performance.
Conclusion: Driving into the Future
The Cadillac Lyriq stands as a shining example of Cadillac's dedication to electrifying the future of luxury SUVs. With its captivating design, exhilarating performance, and advanced technology, the Lyriq sets a new standard for electric vehicles. As the brand embraces sustainable mobility, the Lyriq paves the way for a greener and more exciting driving experience. Cadillac's legacy of luxury and innovation continues with the Lyriq, a visionary vehicle that heralds a new era of electric driving and solidifies Cadillac's position as a trailblazer in the automotive industry.