Faraday Future FFZERO1 Specs and Price ⚡ Electric Car
Share Faraday Future FFZERO1 in Social Media:
price (NEW) from:
180000,00
$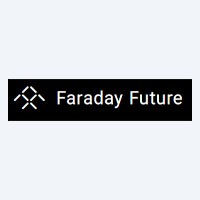 Faraday Future FFZERO1 description ⚡
Technical Specs, Price and Review on the new Faraday Future FFZERO1.
Faraday Future FFZERO1: Where Concept Meets Performance
Introducing the Faraday Future FFZERO1 Concept
The Faraday Future FFZERO1, proudly manufactured in the USA, made its spectacular debut at the 2016 Consumer Electronics Show in Las Vegas. This groundbreaking concept car embodies the essence of Faraday Future's innovative design elements, amplified to match the high-performance engineering of the FFZERO1.
Faraday Future FFZERO1 Specs

: Pushing Boundaries
| | |
| --- | --- |
| manufactured in | USA |
| new from ($) | 180000 |
| range (km) | 500 |
| max. speed | 322 |
| sales start | 2023 |
| 0 to100 km/h | 2.9 |
| power (h.p.) | 1000 |
| battery (kWh) | 100 |
| car type | roadster |
| drive type | AWD |
Beyond being just a concept car, the FFZERO1 represents a vision of the future—a convergence of cutting-edge ideas and revolutionary technologies. It showcases the pinnacle of what Faraday Future is working towards, pushing boundaries and redefining the automotive landscape.
Unparalleled Performance: Power and Speed
The heart of the FFZERO1 is its awe-inspiring electric powertrain, delivering a jaw-dropping 1000 horsepower. With lightning-fast acceleration, this roadster can sprint from 0 to 100 km/h in a mere 2.9 seconds, setting new standards for electric performance vehicles.
Electric Excellence: High-Capacity Battery and Extended Range
Equipped with a 100 kWh battery, the FFZERO1 promises an impressive range of 500 kilometers on a single charge. This high-capacity battery ensures extended driving pleasure and reinforces Faraday Future's commitment to sustainable electric mobility.
A Glimpse into the Future: Innovative User Interface
The FFZERO1's user interface (UI) is a testament to forward-thinking design and functionality. It elegantly displays vital information to the driver, enhancing safety and convenience. With intuitive and organic visualizations of data, the UI enriches the driving experience.
Sleek and Sensational: Roadster Elegance
The FFZERO1 exudes a sleek and sensational roadster design, capturing attention wherever it goes. With its dynamic curves and aerodynamic profile, the concept car embodies the spirit of excitement and sophistication.
Manufacturer: Faraday Future—Leading the Charge in Automotive Innovation
Faraday Future, a trailblazer in the world of electric mobility, envisions a future where performance and sustainability coexist harmoniously. The FFZERO1 Concept represents a bold step towards realizing this vision, igniting the path for innovative electric vehicles to come.