Subaru Solterra Specs and Price ⚡ Electric Car
Share Subaru Solterra in Social Media:
price (NEW) from:
44995,00
$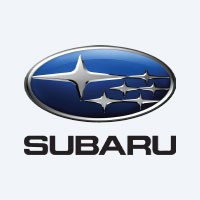 Subaru Solterra description ⚡
Technical Specs, Price and Review on the new Subaru Solterra.
Subaru Solterra: Embrace the Electric Adventure
Introducing the 2023 Subaru Solterra EV SUV
Subaru is proud to present the future of sustainable driving with the all-new 2023 Subaru Solterra, the first member of our all-electric vehicle lineup. Built in Japan, this groundbreaking SUV marks the next evolution of Subaru power, combining the brand's renowned Symmetrical All-Wheel Drive capability, advanced safety features, and legendary reliability with cutting-edge electric technology.
Subaru Solterra Specs:

Unleash the Power of Symmetrical All-Wheel Drive
| | |
| --- | --- |
| manufactured in | Japan |
| new from ($) | 44995 |
| range (km) | 355 |
| max. speed | 160 |
| sales start | 2022 |
| 0 to100 km/h | 6.9 |
| power (h.p.) | 218 |
| battery (kWh) | 75 |
| car type | SUV / 5 doors |
| drive type | AWD |
The Subaru Solterra showcases the best of Subaru's Symmetrical All-Wheel Drive, ensuring optimal performance and control in any road condition. Whether you're navigating through challenging terrains or gliding smoothly on the highway, the Solterra's AWD system provides confidence and stability like no other.
Next-Generation e-Subaru Global Platform: The Foundation of Innovation
At the heart of the Solterra lies the e-Subaru Global Platform, a state-of-the-art architecture exclusively designed for electric vehicles. This platform ensures seamless integration of the electric powertrain and enhances driving dynamics, making every journey a true adventure.
Empowering Performance: Electric Efficiency and Speed
Under the hood, the Solterra boasts an electric powertrain with 218 horsepower, capable of accelerating from 0 to 100 km/h in just 6.9 seconds. This dynamic performance, coupled with a maximum speed of 160 km/h, delivers an electrifying driving experience like never before.
Freedom to Explore: Range and Charging Solutions
Equipped with a 75 kWh battery, the Solterra offers a range of up to 355 kilometers, allowing you to embark on extended journeys without interruption. Embrace the freedom to explore and experience the beauty of the world around you.
Safety and Reliability: Subaru's Time-Tested Commitment
At Subaru, safety is paramount. The Solterra is packed with advanced active safety technology to keep you and your loved ones protected on every adventure. Rest assured that Subaru's dedication to longevity and reliability is ingrained in every aspect of this all-electric SUV.
Easy Charging Solutions: A Hassle-Free Experience
Charging your Solterra is hassle-free and convenient, whether you choose to charge at home or through our trusted charging networks. We've made it easy to access the conveniences an EV offers, so you can focus on the joy of driving and exploring.
Subaru Solterra: The Electric Adventure Awaits
In conclusion, the 2023 Subaru Solterra signifies Subaru's bold step into the world of electric mobility. With its fusion of iconic Symmetrical All-Wheel Drive and cutting-edge electric technology, the Solterra promises an electrifying and eco-conscious driving adventure.