AVATR 11 Specs and Price ⚡ Electric Car
Share AVATR 11 in Social Media:
price (NEW) from:
57500,00
$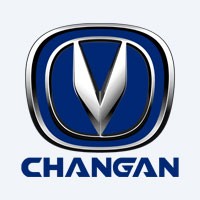 Technical Specs, Price and Review on the new AVATR 11.
AVATR 11: Embracing Power and Elegance
Meet the AVATR 11, an exceptional SUV that combines power and elegance, manufactured in China. Originally showcased as a concept in November, the AVATR 11 made its debut in April with a limited edition, featuring a unique collaboration with the creative director of the renowned French fashion house Givenchy, Matthew M. Williams. This limited edition will consist of 500 fully equipped units, adorned with exclusive decor from the fashion designer. However, AVATR 11 will also be available in regular versions, providing a more affordable option for customers.
Uncompromising Performance
The AVATR 11 is built to deliver uncompromising performance on the road.
| | |
| --- | --- |
| manufactured in | China |
| new from ($) | 57500 |
| range (km) | 680 |
| max. speed | 200 |
| sales start | 2022 |
| 0 to100 km/h | 4.5 |
| power (h.p.) | 578 |
| battery (kWh) | 116.7 |
| car type | SUV / 5 doors |
| drive type | AWD |
With its twin-engine power plant—one for each axle—the SUV boasts a remarkable maximum output of 425 kW (578 hp) and a robust torque of 650 Nm. Such power enables the AVATR 11 to accelerate from 0 to 100 km/h in just 4.5 seconds, showcasing its agile and thrilling performance. The SUV's all-wheel-drive (AWD) system ensures enhanced traction and control, making it well-suited for various terrains and driving conditions.
Impressive Range and Speed
Equipped with a substantial 116.7 kWh battery, the AVATR 11 provides an impressive range of 680 kilometers on a single charge. This substantial range ensures that drivers can embark on extended journeys with confidence. Additionally, the SUV attains a maximum speed of 200 km/h, exemplifying its capability as a versatile and efficient vehicle for long-distance travel.
Stylish and Exclusive Design
The AVATR 11's design embodies a harmonious blend of style and exclusivity. The limited edition, crafted in collaboration with Givenchy's Matthew M. Williams, features a unique decor that adds a touch of luxury to the SUV's appearance. Its elegant exterior lines and 5-door body style make it a true standout on the road. The interior reflects an impeccable attention to detail, with luxurious materials and fine craftsmanship creating a refined ambiance.
Cutting-Edge Technology and Features
Inside the AVATR 11, cutting-edge technology enhances the driving experience. The SUV is equipped with advanced infotainment and connectivity features, ensuring drivers and passengers stay connected and entertained on the go. Safety features and driver-assistance systems are also incorporated to provide a secure and confident driving experience.
Sales Start and Availability
The AVATR 11 is set to hit the market in 2022, offering customers an opportunity to experience its exceptional performance and elegance. The limited edition, designed in collaboration with Givenchy's Matthew M. Williams, presents a unique and exclusive option for a select number of customers.
Conclusion
In conclusion, the AVATR 11 represents a powerful and stylish SUV that brings together performance and elegance. With its impressive range, agile acceleration, and cutting-edge features, the AVATR 11 offers an unparalleled driving experience. The limited edition, in collaboration with Givenchy, adds a touch of luxury and exclusivity to this exceptional vehicle. Embrace the future of mobility with the AVATR 11, where power and elegance converge in perfect harmony.