AUDI Q2L E-TRON Specs and Price ⚡ Electric Car
Share AUDI Q2L E-TRON in Social Media:
price (NEW) from:
35000,00
$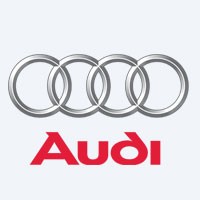 AUDI Q2L E-TRON description ⚡
Technical Specs, Price and Review on the new AUDI Q2L E-TRON.
AUDI Q2L E-TRON: Electrified Elegance for the Chinese Market
Introducing the AUDI Q2L E-TRON, a compact and electrified crossover designed specifically for the Chinese market. This innovative SUV is proudly manufactured in Germany and shares the same MQB platform as the Volkswagen Golf. With its electric motor, impressive range, and refined design, the AUDI Q2L E-TRON brings a new level of sophistication to electric mobility.
Electric Performance and Efficiency
The heart of the AUDI Q2L E-TRON lies in its front axle, where an electric motor generates a spirited output of 136 horsepower and a robust 290 Nm of torque.
| | |
| --- | --- |
| manufactured in | Germany |
| new from ($) | 35000 |
| range (km) | 265 |
| max. speed | 150 |
| sales start | 2019 |
| 0 to100 km/h | 5.7 |
| power (h.p.) | 136 |
| battery (kWh) | 39.7 |
| car type | SUV / 5 doors |
| drive type | FWD |
With such power, the Q2L E-TRON gracefully accelerates from 0 to 100 km/h in just 5.7 seconds, showcasing its dynamic performance. The electric powertrain provides a smooth and silent driving experience, embodying Audi's commitment to sustainability and efficiency.
Ample Range and Versatility
Equipped with a 39.7 kWh battery, the AUDI Q2L E-TRON offers a remarkable range of 265 kilometers on a single charge. This substantial range ensures that drivers can confidently embark on various journeys, whether for daily commutes or weekend getaways. The SUV's versatile design and spacious interior make it a reliable companion for any adventure.
Elegant Design and Distinct Identity
The AUDI Q2L E-TRON embraces Audi's signature design language, featuring smooth body lines, a rounded hood, and wide wheel arches that enhance its aerodynamic efficiency. Subtle differences, such as a unique radiator grille and modified bumper design, distinguish the electric model from its gasoline counterparts. The interior boasts Audi's renowned attention to detail and luxurious comfort, while discreetly concealing the electric powertrain.
Innovative Technology and Safety Features
Inside the AUDI Q2L E-TRON, cutting-edge technology enhances the driving experience. LED headlights illuminate the road ahead, and a large octagonal radiator grille with chrome trim exudes elegance. The SUV is equipped with modern safety features, ensuring a secure and confident journey for both driver and passengers.
Sales Start and Market Focus
The AUDI Q2L E-TRON made its debut in 2019, specifically catering to the preferences of the Chinese market. As Audi expands its electric vehicle lineup, the Q2L E-TRON demonstrates the brand's dedication to providing environmentally friendly and sophisticated mobility solutions.
Conclusion
In conclusion, the AUDI Q2L E-TRON stands as a prime example of Audi's commitment to innovation and sustainable mobility. With its electric powertrain, ample range, elegant design, and advanced features, the Q2L E-TRON delivers a delightful driving experience. As Audi continues to embrace electrification, the Q2L E-TRON serves as a stylish and eco-conscious choice for discerning drivers in the Chinese market.