NIO EC6 Specs and Price ⚡ Electric Car
Share NIO EC6 in Social Media:
price (NEW) from:
72000,00
$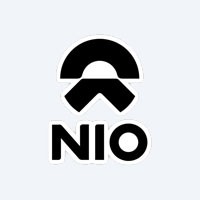 Technical Specs, Price and Review on the new NIO EC6.
NIO EC6: Redefining the Electric Car Market
Introducing the NIO EC6, a remarkable electric SUV manufactured in China that has taken the electric car market by storm. In just a few years, NIO has risen to prominence, promising to deliver electric vehicles on par with Tesla, and they have undoubtedly delivered on that promise. The NIO EC6, with its impressive specifications and widespread appeal, stands as a testament to the company's dedication to innovation and affordability. Let's delve into the features and specifications that make the NIO EC6 a formidable competitor in the electric car industry.
Powerful Performance
Under the hood, the NIO EC6 houses a powerful electric motor generating 435 horsepower (h.p.), providing a thrilling and responsive driving experience.
| | |
| --- | --- |
| manufactured in | China |
| new from ($) | 72000 |
| range (km) | 615 |
| max. speed | 200 |
| sales start | 2020 |
| 0 to100 km/h | 4.5 |
| power (h.p.) | 435 |
| battery (kWh) | 100 |
| car type | SUV / 5 doors |
| drive type | AWD |
The SUV's acceleration from 0 to 100 km/h in just 4.5 seconds rivals some of the most performance-oriented vehicles on the market. Its all-wheel-drive (AWD) system ensures optimal traction and stability, making it suitable for various driving conditions.
Impressive Range and Speed
Equipped with a 100 kWh battery, the NIO EC6 boasts an impressive range of 615 kilometers on a single charge. This substantial range grants drivers the freedom to embark on extended journeys with confidence, without frequent recharging stops. Additionally, the SUV reaches a maximum speed of 200 km/h, further emphasizing its capability as a high-performance electric vehicle.
Sleek and Versatile Design
The NIO EC6 showcases a sleek and versatile design, characterized by its 5-door SUV body style. With a focus on aerodynamics and aesthetics, the EC6 exhibits a visually appealing profile that complements its performance capabilities. The design language exudes a sense of modernity and elegance, contributing to its popularity among consumers.
Cutting-Edge Technology and Features
Inside the NIO EC6, cutting-edge technology enhances the driving experience. The SUV is equipped with advanced infotainment and connectivity features, offering seamless integration with smartphones and other digital devices. Additionally, the EC6 incorporates a range of safety and driver-assistance systems, prioritizing the well-being and confidence of its occupants.
Sales Start and Innovation
The NIO EC6 made its sales debut in 2020, garnering significant attention and acclaim from the electric car community. Its innovative features, impressive range, and competitive pricing have solidified its position as a worthy contender in the electric car market.
Conclusion
In conclusion, the NIO EC6 represents a breakthrough in the electric car market, offering powerful performance, impressive range, and cutting-edge features at an affordable price point. NIO's commitment to innovation and customer satisfaction is evident in the EC6, making it a compelling choice for electric vehicle enthusiasts. Embrace the future of mobility with the NIO EC6, where performance, technology, and affordability converge seamlessly.