Baojun YEP Price and Specs
Added to the EV Database on 04 November 2023
Share Baojun YEP in Social Media:
price (NEW) from:
10890,00
$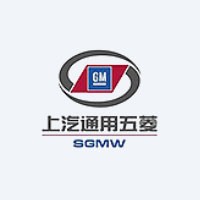 Technical Specifications, Price and Review on the new Baojun YEP.
The Baojun Yep (E260S): A Game-Changer in the Electric Crossover Market
In the ever-evolving landscape of electric vehicles, one name has emerged as a true game-changer – the Baojun Yep (E260S). Manufactured by SAIC-GM-Wuling (SGMW) and introduced in 2023, this remarkable vehicle has been turning heads and setting new standards in the electric crossover city car segment. In this comprehensive article, we will delve deep into the features, history, interior, and specifications of the Baojun Yep to give you a detailed overview that surpasses all other sources.
A Name that Speaks of Joy and Adventure
| | |
| --- | --- |
| manufactured in | China |
| new from ($) | 10890 |
| range (km) | 303 |
| max. speed | 100 |
| sales start | 2023 |
| 0 to100 km/h | No data |
| power (h.p.) | 67 |
| battery (kWh) | 28.1 |
| car type | SUV / 3 doors |
| drive type | RWD |
The Baojun Yep, known as "宝骏悦也" in simplified Chinese, carries a name that resonates with joy and adventure. In the Chinese language, it shares its pronunciation with "越野," which translates to "offroad," emphasizing the car's versatile and adventurous nature.
A Brief History of Innovation
In February 2023, SAIC-GM-Wuling introduced the Baojun Yep, setting a new standard for small city cars. This innovative vehicle combines the compactness of a 3-door hatchback with design elements reminiscent of rugged off-road vehicles like the Suzuki Jimny. The result is a unique crossover that offers a blend of urban practicality and off-road aesthetics.
Design That Commands Attention
The Baojun Yep boasts a distinctive angular silhouette with well-defined wheel arches, black bumpers, and sill covers. Adding to its eye-catching appeal is an imitation spare wheel mounted on the trunk lid. The vehicle's exterior illumination is entirely powered by full LED lighting, featuring a characteristic arrangement of stripes on the front covers. Despite its compact size, the Baojun Yep comfortably accommodates four passengers, with two in each row of seats, all within a length of less than 3.4 meters.
A Technological Marvel
One of the standout features of the Baojun Yep is its rear exterior, which houses a 300 by 256 mm LCD screen. This unique screen, reminiscent of a wristwatch, is designed to display messages, emojis, pictures, or animations to other drivers on the road, adding an interactive and communicative dimension to the driving experience.
Geared for the Electric Future
The Baojun Yep was strategically developed to cater to the booming electric car market in China. With sales set to commence in May 2023, following its official unveiling at the 2023 Shanghai Auto Show, this vehicle is poised to make a significant impact in the electric vehicle industry.
Versatility and Future Plans
The Baojun Yep is just the beginning of a remarkable journey. In addition to the existing model, a 2-door pickup truck version with 4WD is currently in development, promising even more versatility and options for consumers.
Cutting-Edge Specifications of the Baojun Yep
Under the hood, the Baojun Yep is an all-electric marvel. The basic variant is powered by a rear-axle electric motor, delivering a respectable 67 horsepower and 140 Nm of maximum torque. This powertrain enables the Yep to accelerate to a top speed of 100 km/h (62 mph), ensuring a spirited driving experience. The vehicle is equipped with a lithium iron phosphate battery with a capacity of 28.1 kWh, providing an impressive electric range of approximately 303 kilometers (188.3 miles) in urban conditions, according to the CLTC measurement cycle.
Conclusion
In conclusion, the Baojun Yep (E260S) is a remarkable electric crossover city car that has captured the imagination of both consumers and automotive enthusiasts. Its innovative design, cutting-edge technology, and impressive specifications make it a true game-changer in the electric vehicle market. As it continues to evolve and expand its offerings, the Baojun Yep promises to be a key player in shaping the future of electric mobility.
With its unique blend of style, performance, and innovation, the Baojun Yep sets a new standard in the world of electric vehicles. Keep an eye out for this incredible vehicle as it revolutionizes the way we think about city cars and electric mobility.