Baojun E200 Price and Specs
Added to the EV Database on 04 November 2023
Share Baojun E200 in Social Media:
price (NEW) from:
8700,00
$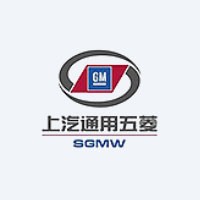 Technical Specifications, Price and Review on the new Baojun E200.
Baojun E200: A Compact Electric Marvel
In the ever-evolving world of electric vehicles, one remarkable contender stands out—the Baojun E200. Manufactured by SAIC-GM-Wuling, this compact electric city car has been making waves since its debut in 2018. With its sleek design, efficient electric motor, and impressive range, the Baojun E200 is a true game-changer in the world of microcars.
Design and Styling
| | |
| --- | --- |
| manufactured in | China |
| new from ($) | 8700 |
| range (km) | 270 |
| max. speed | 100 |
| sales start | 2020 |
| 0 to100 km/h | 15.8 |
| power (h.p.) | 39 |
| battery (kWh) | 28 |
| car type | hatchback / 3 doors |
| drive type | FWD |
The Baojun E200 is a testament to modern automotive design. Its compact, 3-door hatchback body style is not only visually appealing but also highly practical for urban driving. Designed by Zhou Fang and Zida Ren, this car exudes a sense of elegance and efficiency.
Impressive Powertrain
At the heart of the Baojun E200 lies its electric motor—a 29 kW (39 PS; 39 hp) permanent magnet synchronous motor. This motor delivers a remarkable driving experience, propelling the car to a top speed of 100 km/h (63 mph) with ease. The 0 to 100 km/h acceleration time of just 15.8 seconds is a testament to the car's agile and responsive performance.
Extended Electric Range
One of the standout features of the Baojun E200 is its electric range. With a 24 kWh battery, it offers an impressive range of 210–270 kilometers (130.5–167.8 miles) on a single charge, as per the New European Driving Cycle (NEDC). This is a significant improvement over its predecessor, the Baojun E100, thanks to the increased energy density of the battery system.
Safety and Convenience
The Baojun E200 doesn't compromise on safety and convenience. It comes equipped with a range of features, including a 7-inch color instrument cluster, LED headlamps, and dual-channel speakers. The remote interactive system provides valuable information on charging status, parking navigation, power supply, and vehicle inspection.
In terms of safety, the car features Antilock Brakes (ABS), Electric Brakeforce Distribution (EBD), and Electronic Stability Control (ESC). While it lacks airbags, its safety features ensure a secure driving experience.
Pricing and Availability
The Baojun E200 offers exceptional value for money. With prices starting at just $8,700, it is an attractive choice for budget-conscious consumers. The availability of two range variants with slightly different price points allows buyers to choose the one that best suits their needs.
Baojun E200: A Sibling with a Twist
It's worth noting that the Baojun E200 is also known as the Wuling Nano EV since 2021. This rebadged and restyled version of the E200 is a product of the SAIC-GM-Wuling joint venture. It even made its debut at the Tianjin International Auto Show with two limited editions inspired by characters from Disney's Zootopia.
In conclusion, the Baojun E200 is a remarkable electric microcar that offers an excellent blend of design, performance, and affordability. With its extended electric range, impressive powertrain, and attractive pricing, it has carved a niche for itself in the electric vehicle market. Whether you're navigating city streets or embarking on a longer journey, the Baojun E200 delivers an exceptional driving experience.