Baojun E100 Price and Specs
Added to the EV Database on 04 November 2023
Share Baojun E100 in Social Media:
price (NEW) from:
8000,00
$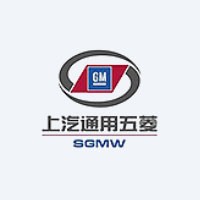 Technical Specifications, Price and Review on the new Baojun E100.
Baojun E100: A Game-Changing Microcar
In the rapidly evolving world of electric vehicles (EVs), one name stands out for its innovative approach to urban mobility - the Baojun E100. Manufactured by SAIC-GM-Wuling under the Baojun marque, the E100 has been making waves since its inception in 2017. This groundbreaking microcar has redefined the concept of city transportation, offering an efficient and eco-friendly solution to urban commuters. In this comprehensive guide, we delve deep into the world of the Baojun E100, exploring its features, specifications, and the latest updates that make it a formidable player in the EV market.
Unveiling the Baojun E100
| | |
| --- | --- |
| manufactured in | China |
| new from ($) | 8000 |
| range (km) | 305 |
| max. speed | 100 |
| sales start | 2020 |
| 0 to100 km/h | No data |
| power (h.p.) | 39 |
| battery (kWh) | 28 |
| car type | hatchback / 3 doors |
| drive type | FWD |
The Baojun E100 is a compact battery electric city car designed to cater to the needs of urban dwellers. Its minimalist yet modern design, characterized by a 3-door hatchback body style, makes it a standout on the city streets. Let's take a closer look at what makes this microcar a game-changer.
Electric Powertrain
At the heart of the Baojun E100 is its electric powertrain, featuring a 29 kW (39 PS) permanent magnet synchronous motor. This electric motor packs a punch, producing 39 horsepower (hp) and 110 Nm of torque. With a single-speed transmission, the E100 delivers a smooth and efficient driving experience.
Impressive Battery Performance
Range anxiety is a thing of the past with the Baojun E100. Equipped with a 14.9 kWh lithium-ion battery, this microcar offers a remarkable electric range of approximately 250 kilometers (155.3 miles). Whether it's your daily commute or a short road trip, the E100 has you covered.
Compact Dimensions, Spacious Interior
Despite its compact dimensions, the Baojun E100 offers a surprisingly spacious interior. With a wheelbase of 1,600 mm and a length of 2,488 mm, this microcar maximizes interior space to ensure a comfortable ride for two passengers.
Advanced Suspension and Safety Features
The E100 prioritizes safety and comfort with its independent front-wheel suspension and single-arm rear suspension. Additionally, it features anti-lock brakes with electronic brakeforce distribution, electric power steering, and an electronic parking brake. With a turning radius of just 3.7 meters, maneuvering through city traffic is a breeze.
The Evolution of the Baojun E100
In 2018, the Baojun E100 underwent a significant update, solidifying its position as a top-tier microcar. Let's explore the key improvements made during this update.
Extended Range
One of the most noteworthy changes in the 2018 update was the extension of the E100's electric range. Originally offering a range of 96 miles at launch in 2016, Baojun raised the bar by providing a remarkable 124 miles of range by June 2018. This enhancement makes the E100 an even more practical choice for urban commuters.
Enhanced Trim Options
With the 2018 update, Baojun introduced two distinct trim levels for the E100: Zhixing and Zhixiang. The lower Zhixing trim received minor interior upgrades, while the higher-end Zhixiang trim received features like automatic folding mirrors and a parking camera. These options allow consumers to tailor their E100 to their specific needs and preferences.
Competitive Pricing
Despite the tech and range updates in 2018, Baojun remained committed to affordability. The E100's pricing was adjusted slightly, with the Zhixing trim starting at RMB 46,800 ($7,257) and the Zhixiang trim at RMB 59,800 ($9,275) after subsidies. This competitive pricing makes the Baojun E100 an attractive choice in the EV market.
Conclusion
In the realm of microcars, the Baojun E100 stands out as a beacon of innovation and sustainability. Its electric powertrain, impressive battery performance, and thoughtful design make it a compelling option for urban commuters. With the 2018 update enhancing its range and trim options while keeping it affordable, the Baojun E100 continues to make waves in the world of electric vehicles.
Are you ready to experience the future of urban mobility? The Baojun E100 is more than just a microcar; it's a symbol of progress and a testament to the potential of electric vehicles. Don't miss your chance to be a part of this exciting journey towards a greener, more efficient future.