Baojun E300 Price and Specs
Added to the EV Database on 04 November 2023
Share Baojun E300 in Social Media:
price (NEW) from:
10000,00
$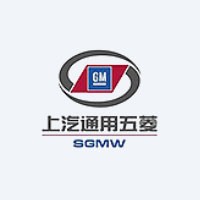 Technical Specifications, Price and Review on the new Baojun E300.
Baojun E300: The Electric Microcar Revolution
In the ever-evolving landscape of electric vehicles, the Baojun E300, also known as the Baojun KiWi EV, stands out as a remarkable battery electric city car manufactured by SAIC-GM-Wuling (SGMW) under the Baojun brand. With its sleek design and impressive features, it has been making waves in the electric vehicle market since its debut in 2017. In this comprehensive guide, we delve into the intricacies of the Baojun E300, exploring its history, specifications, safety features, and much more.
History
| | |
| --- | --- |
| manufactured in | China |
| new from ($) | 10000 |
| range (km) | 305 |
| max. speed | 100 |
| sales start | 2020 |
| 0 to100 km/h | No data |
| power (h.p.) | 54 |
| battery (kWh) | 31.9 |
| car type | hatchback / 3 doors |
| drive type | FWD |
The Baojun E300 made its initial appearance in December 2019 when SAIC-GM-Wuling unveiled its distinctive cubic design. At that time, it was introduced as a new energy vehicle (NEV), hinting at its eco-friendly nature. The microcar had its public debut in January 2020 in Guangxi, generating significant anticipation among automotive enthusiasts. Sales of the E300 series commenced in China in May 2020, marking a milestone in the electric vehicle market. The vehicle underwent a notable facelift in August 2021, reintroduced as the Baojun KiWi EV, further enhancing its appeal.
Versatility in Design
The Baojun E300 showcases its versatility in design with options to cater to various preferences. It is available as the shorter E300, offering seating for two or three passengers, or as the longer E300 Plus, which provides ample seating for four individuals. This adaptability makes it a suitable choice for urban commuters and small families alike, ensuring that there is an option to fit your specific needs.
Specifications
Under the hood, the Baojun E300 boasts a synchronous fixed ratio gearbox and a rear-motor, rear-wheel-drive layout. This powertrain generates an impressive 40 kW (54 hp; 54 PS) of maximum power and 150 N⋅m (111 lb⋅ft) of maximum torque, ensuring a responsive and efficient driving experience. With a top speed of 100 kilometers per hour (62 mph) and support for DC fast charging, the E300 can be fully charged in just one hour, offering convenience to busy urban dwellers.
The top-tier version of the E300 Plus is equipped with a substantial 31.9 kWh (115 MJ) battery, providing an NEDC range of 305 kilometers (190 miles). This extensive range eliminates the range anxiety often associated with electric vehicles, making it a reliable choice for daily commuting and more extended trips.
Superior Suspension for a Smooth Ride
Riding on McPherson independent suspension and double wishbone independent suspension, the Baojun E300 offers a comfortable and smooth ride. This suspension design enhances stability and control, ensuring a confident driving experience even on challenging urban roads.
Safety First
Safety is a top priority for the Baojun E300. It comes equipped with an array of safety features, including electronic stability control (ESC), an anti-lock braking system (ABS) with electronic brake-force distribution (EBD), hydraulic brake assist (HBA), and dual front airbags. These features provide a robust safety net, reducing the risk of accidents and ensuring the well-being of occupants.
Moreover, over 80% of the body consists of high-strength steel, enhancing the vehicle's structural integrity. The battery pack is enveloped in super-strong steel and features an active power-off system, adding an extra layer of protection in the event of a collision. With these safety measures in place, the Baojun E300 prioritizes the safety of its occupants, making it a reliable choice for daily commuting and urban adventures.
Conclusion
The Baojun E300, also known as the Baojun KiWi EV, is a game-changer in the world of electric microcars. Its versatile design, impressive specifications, and robust safety features make it a top choice for urban commuters and small families. Whether you opt for the E300 or the E300 Plus, you'll experience a responsive, efficient, and safe electric vehicle that sets new standards in the industry.
In summary, the Baojun E300 is a testament to the ongoing innovation in electric vehicle technology. With its exceptional features and commitment to safety, it is poised to shape the future of urban mobility. If you're looking for an electric microcar that combines style, performance, and sustainability, the Baojun E300 is a top-tier choice that deserves your attention.