Audi Q8 e-tron 2024 Price and Specs
Added to the EV Database on 04 November 2023
Share Audi Q8 e-tron 2024 in Social Media:
price (NEW) from:
75595,00
$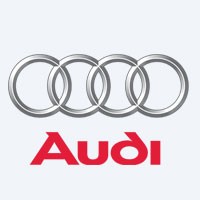 Audi Q8 e-tron 2024 Review ⚡
Technical Specifications, Price and Review on the new Audi Q8 e-tron 2024.
2024 Audi Q8 e-tron: A Remarkable Evolution in Electric Luxury SUVs
In the world of electric luxury SUVs, the 2024 Audi Q8 e-tron emerges as a true gem, combining refined style, robust performance, and advanced technology. Shakespeare once said, "A rose by any other name would smell as sweet," and this adage holds true for the Q8 e-tron, which is essentially a refreshed version of the Audi e-tron SUV. However, beneath its familiar exterior lies a host of impressive improvements that elevate this electric SUV to new heights.
Style and Design: A Familiar Yet Distinctive Presence
| | |
| --- | --- |
| manufactured in | Germany |
| new from ($) | 75595 |
| range (km) | 482 |
| max. speed | 200 |
| sales start | 2024 |
| 0 to100 km/h | 5.3 |
| power (h.p.) | 402 |
| battery (kWh) | 106 |
| car type | SUV / 5 doors |
| drive type | AWD |
At first glance, it may be challenging to distinguish the 2024 Audi Q8 e-tron from its predecessor. The exterior design retains many of the elements that made the original e-tron a standout, but subtle changes, such as a new grille frame that extends under the headlights, provide a touch of distinction. Step inside, and you'll find an interior that's virtually identical to the previous e-tron, which is a testament to Audi's commitment to quality and comfort.
Performance and Efficiency: The Power of Progress
Under the hood, the 2024 Audi Q8 e-tron boasts significant upgrades. Its aerodynamic enhancements, increased battery capacity, and more efficient motors combine to deliver an impressive estimated range of 285 miles, a notable improvement over the older e-tron's 222-mile range. With 402 horsepower and 490 pound-feet of torque in Sport mode, the Q8 e-tron accelerates to 60 mph in just 5.3 seconds, offering a thrilling driving experience. Moreover, a retuned suspension and steering contribute to enhanced handling, making it a well-rounded performer in the electric SUV segment.
Trim Levels and Features: A Range of Luxury Choices
The 2024 Audi Q8 e-tron offers three enticing trim levels: Premium, Premium Plus, and Prestige. The midrange Premium Plus trim, priced at $79,995, strikes an ideal balance, adding features like matrix-design headlights, ventilated front seats, and a premium Bang & Olufsen audio system. Notably, these enhancements come standard on the Premium Plus, setting it apart from some rivals where such features are optional.
Battery and Charging: Effortless Power and Convenience
With a 106 kWh lithium-ion battery pack, the Q8 e-tron promises an impressive range of 285 miles on a single charge, a substantial improvement over its predecessor. Fast charging capabilities allow for a quick recharge, with the battery reaching 80% capacity in just 31 minutes using a DC fast charger. For daily charging at home, a Level 2 charger provides convenience, taking around 13 hours to charge from empty to full. The Premium Plus and Prestige trims offer a 19 kW charger upgrade, cutting charging time in half.
Interior and Comfort: Unparalleled Luxury
Inside the 2024 Audi Q8 e-tron, passengers are treated to a cabin that exudes luxury and sophistication. The dual touchscreens, digital instrument panel, and high-quality materials create an inviting atmosphere. Even in the base Premium trim, the seats are comfortable and supportive, while the Premium Plus and Prestige trims offer additional perks like ventilated seats and massaging functions. The spacious rear seats provide ample room for taller passengers, and the cargo capacity is competitive within its class.
Infotainment and Connectivity: Cutting-Edge Technology
The Q8 e-tron features a dual-touchscreen infotainment system, offering sharp graphics and responsive performance. Wireless Apple CarPlay and Android Auto, along with a wireless charging pad, enhance the connectivity experience. However, the lack of physical buttons for commonly used functions may pose a slight learning curve for some users. Additionally, the placement of the main touchscreen may be distracting for the driver.
Safety: A Commitment to Protection
The 2024 Audi Q8 e-tron prioritizes safety with a comprehensive suite of advanced driver assistance features. It has earned the highest rating of Good in all evaluations from the Insurance Institute for Highway Safety (IIHS) and has been named a 2023 Top Safety Pick +, demonstrating its dedication to passenger protection. Standard safety features include frontal-collision warning with automatic emergency braking, adaptive cruise control, blind-spot monitoring, and more.
Audi Q8 e-tron vs. the Competition: A Strong Contender
Competing in a crowded field, the 2024 Audi Q8 e-tron holds its own against rivals like the BMW iX and Mercedes-Benz EQE SUV. While the iX boasts a longer driving range and a spacious cargo hold, the EQE offers comparable range but limited cargo space. The Genesis Electrified GV70, priced lower than its German counterparts, is a value-conscious option with respectable range and interior quality.
In conclusion, the 2024 Audi Q8 e-tron represents a significant leap forward in the world of electric luxury SUVs. Its blend of style, performance, and advanced features make it a formidable contender in its segment. With a commitment to safety, cutting-edge technology, and a range of luxury trim levels, the Q8 e-tron is poised to make a lasting impression on discerning drivers seeking an electrifying driving experience.