Brilliance Xinri i03 Specs and Price ⚡ Electric Car
Share Brilliance Xinri i03 in Social Media:
price (NEW) from:
9610,00
$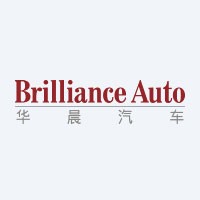 Brilliance Xinri i03 description ⚡
Technical Specs, Price and Review on the new Brilliance Xinri i03.
Brilliance Xinri i03: Embracing Compact Efficiency
Introducing the Brilliance Xinri i03
The Brilliance Xinri i03 marks a new era in the compact car segment, as Brilliance, the renowned Chinese manufacturer, enters the market with two exciting models. Among them, the Xinri i03 and i03A, both introduced in 2022, offer drivers a perfect blend of compact efficiency and modern design. With their compact dimensions and eye-catching features, the Brilliance Xinri i03 series aims to make a remarkable impression on urban roads.
Brilliance Xinri i03 Specs:

Stylish Design with Attention to Detail
| | |
| --- | --- |
| manufactured in | China |
| new from ($) | 9610 |
| range (km) | 410 |
| max. speed | 100 |
| sales start | 2021 |
| 0 to100 km/h | 18 |
| power (h.p.) | 61 |
| battery (kWh) | 38 |
| car type | hatchback / 3 doors |
| drive type | FWD |
The Brilliance Xinri i03 stands out with its distinctive design elements that combine functionality and aesthetics. The front fascia is adorned with large oval-shaped headlights, featuring original graphics for a touch of uniqueness. The closed-type radiator grille sits gracefully between the headlights, creating an elegant and cohesive look. The lower part of the bumper integrates a traditional air intake, balancing the design while ensuring efficient airflow.
Elegant Exterior and Compact Dimensions
The Brilliance Xinri i03 boasts an elegant exterior design with thoughtful attention to detail. Its wheel design adds a touch of interest and complements the overall appearance. The rear of the car features creatively designed headlights, a stylish roof wing, and an innovative lower bumper. The compact dimensions of the Xinri i03 measure 3288x1670x1654 mm, with a wheelbase of 2,185 mm, making it perfectly suited for navigating urban landscapes.
Comfortable and Modern Interior
Step inside the Brilliance Xinri i03, and you'll be greeted by a modern and comfortable interior. The cabin features a well-designed and user-friendly steering wheel, along with a contemporary dashboard and multimedia system. The focus on style and comfort ensures an enjoyable driving experience for both driver and passengers alike.
Efficient Performance and Practical Range
The Brilliance Xinri i03 is equipped with a 61 horsepower motor and a 38 kWh battery, delivering a practical range of 410 kilometers. While its maximum speed of 100 km/h might be modest, the Xinri i03 excels in efficient urban commuting, where its compact size and range make it an ideal choice.
Conclusion: An Urban Marvel
The Brilliance Xinri i03 captures the essence of modern urban driving with its compact size, stylish design, and efficient performance. As Brilliance continues to expand its lineup, the Xinri i03 series stands out as a remarkable option for city dwellers seeking a practical and stylish compact car. With its eye-catching aesthetics and comfortable interior, the Brilliance Xinri i03 elevates the driving experience in urban environments.
Brilliance Xinri i03: A Compact Marvel for Modern Urban Driving.