BYD Dolphin Active Price and Specs
Added to the EV Database on 02 November 2023
Share BYD Dolphin Active in Social Media:
price (NEW) from:
31854,00
$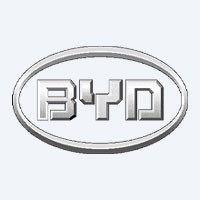 BYD Dolphin Active Review ⚡
Technical Specifications, Price and Review on the new BYD Dolphin Active.
BYD Dolphin Active: Affordability Meets Efficiency
The BYD Dolphin Active is the gateway to BYD's electric vehicle (EV) lineup, offering an affordable entry point at $31,854. As the baseline model, the Dolphin Active brings the essentials of electric driving to consumers, reflecting a growing demand for accessible and sustainable mobility solutions.
Technical Specifications and Performance
| | |
| --- | --- |
| manufactured in | China |
| new from ($) | 31854 |
| range (km) | 340 |
| max. speed | 150 |
| sales start | 2023 |
| 0 to100 km/h | 10.4 |
| power (h.p.) | 95 |
| battery (kWh) | 44.9 |
| car type | hatchback / 5 doors |
| drive type | FWD |
The Dolphin Active comes with a modest 95 horsepower electric motor, sufficient to bring the car from 0 to 100 km/h in a reasonable 10.4 seconds. This reflects a balance between efficiency and performance, catering to the daily commuter rather than the performance enthusiast.
Battery and Range
Equipped with a 44.9 kWh battery, the Dolphin Active offers a respectable range of 340 km, which is commendable for an entry-level EV. This makes it suitable for most daily driving needs without the anxiety of frequent charging.
Charging Capabilities
Support for 60 kW DC fast charging and 7 kW AC charging ensures that drivers can effectively manage charging times, maintaining flexibility for both home and on-the-go energy replenishment.
Design and Features
The Dolphin Active retains the practicality of a hatchback with 5 doors, providing ample space for passengers and cargo. The integrated battery design, referred to as CTB (Cell-to-Body), contributes to the vehicle's structural integrity while optimizing interior space.
Market Comparison and Positioning
When placed in the competitive landscape of the European EV market, the BYD Dolphin Active is positioned as a value proposition against the likes of more established EV models. It offers a balance of features and performance that could sway budget-conscious buyers looking for a reliable electric hatchback.
Technological Amenities
Although the Active is the base model, it doesn't skimp on technology. The vehicle features a 12.8-inch infotainment display equipped with BYD's DiLink software and supports keyless entry via NFC-enabled smartphones. This tech suite brings a modern touch to the vehicle, aligning it with consumer expectations for connectivity and ease of use.
Environmental Considerations and Practicality
BYD's commitment to sustainability is evident in the inclusion of an energy-saving heat pump system. This feature is particularly beneficial for maintaining energy efficiency during Europe's colder months, ensuring that range is preserved even in harsh weather conditions.
BYD's Global Strategy
The availability of the Dolphin Active outside China signals BYD's global ambitions. As one of China's best-selling EVs, the Dolphin's international expansion could pave the way for greater acceptance and adoption of electric vehicles from Chinese manufacturers on a global scale.
Conclusion: BYD Dolphin Active's Attractiveness
The BYD Dolphin Active stands out for its combination of affordability, practical design, and sufficient technology. It is a significant contender for those entering the EV market, promising low running costs and a smaller carbon footprint.
About the Manufacturer: BYD Auto
BYD Auto continues to innovate in the realm of electric mobility. With its prowess in battery technology and a comprehensive range of EVs, BYD is not just selling cars but also promoting a sustainable and eco-friendly lifestyle. The Dolphin Active represents another step in BYD's journey to becoming a household name in the electric automotive industry globally.