BYD Song Plus EV Price and Specs
Added to the EV Database on 02 November 2023
Share BYD Song Plus EV in Social Media:
price (NEW) from:
30775,00
$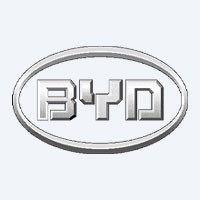 BYD Song Plus EV Review ⚡
Technical Specifications, Price and Review on the new BYD Song Plus EV.
BYD Song Plus EV: A Facelift for Efficiency and Style
The BYD Song Plus EV, with a fresh facelift in 2023, stands out in the electric SUV market with its stylish redesign and impressive range. Starting at $30,775, it represents BYD's commitment to offering high-quality EVs at competitive prices.
Technical Specifications and Performance
While acceleration data from 0 to 100 km/h is not specified, the available power options of 204 and 218 horsepower suggest that the vehicle will deliver strong performance suitable for a family SUV.
| | |
| --- | --- |
| manufactured in | China |
| new from ($) | 30775 |
| range (km) | 605 |
| max. speed | 175 |
| sales start | 2023 |
| 0 to100 km/h | no data |
| power (h.p.) | 218 |
| battery (kWh) | 87.4 |
| car type | SUV / 5 doors |
| drive type | FWD |
Battery and Range
The sizable 87.4 kWh Blade Battery is a standout feature, delivering an extensive range of up to 605 kilometers, making it one of the more range-capable electric SUVs available, reducing range anxiety for potential buyers.
Design and Features
The 2023 facelift has brought about aggressive design changes, modernizing the exterior and interior. The replacement of the 'Song' logo with BYD's brand emblem reflects a broader brand integration strategy.
Platform and Efficiency
Built on the e-platform 3.0, the Song Plus EV's cell-to-body battery pack and 8-in-1 electric powertrain promise enhanced efficiency. These innovations highlight BYD's ongoing investment in EV technology development.
Market Positioning
With its pricing and features, the Song Plus EV is competitively positioned to appeal to families and individuals looking for an affordable yet capable electric SUV. Its range and efficiency make it a strong contender against both domestic and international rivals.
Manufacturer's Reputation and Strategy
BYD Auto's continued evolution and expansion of its EV lineup showcase its robust capabilities in battery technology and vehicle manufacturing. The company's approach to integrating the battery pack and electric drive unit speaks to its strategy of optimizing performance and efficiency across its models.
Conclusion: BYD Song Plus EV's Appeal
The BYD Song Plus EV's combination of an extensive electric range, refreshed design, and advanced platform technology, all at a competitive price point, make it an attractive option for consumers. As the market for electric SUVs grows, the Song Plus EV is well-positioned to capture the attention of those looking for a balance between cost, comfort, and sustainability.
About the Manufacturer: BYD Auto
With its established presence in the electric vehicle market, BYD Auto demonstrates expertise in creating vehicles that align with global trends towards sustainability. The Song Plus EV exemplifies BYD's capabilities in innovation and reflects its status as a major player in the global shift towards electric mobility.