BYD Yuan Pro Price and Specs
Added to the EV Database on 02 November 2023
Share BYD Yuan Pro in Social Media:
price (NEW) from:
14900,00
$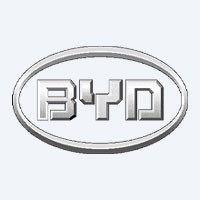 Technical Specifications, Price and Review on the new BYD Yuan Pro.
BYD Yuan Pro: An Affordable Electric SUV
The BYD Yuan Pro emerges as an attractively priced electric SUV, breaking barriers for affordability in the EV market. With a starting price of just $14,900, it is positioned to make electric vehicle ownership accessible to a broader audience.
Technical Specifications and Performance
The Yuan Pro, equipped with a 95 horsepower motor and a 47 kWh battery, promises practical performance and efficiency.
| | |
| --- | --- |
| manufactured in | China |
| new from ($) | 14900 |
| range (km) | 401 |
| max. speed | 130 |
| sales start | 2023 |
| 0 to100 km/h | no data |
| power (h.p.) | 95 |
| battery (kWh) | 47 |
| car type | SUV / 5 doors |
| drive type | FWD |
Though acceleration figures are not provided, the vehicle is likely tailored for city driving and daily commuting rather than high performance.
Battery and Range
Offering a respectable 401 kilometers CLTC range, the Yuan Pro is competitive in its segment, providing enough mileage to meet the needs of most urban drivers without the need for daily charging.
Design and Features
The vehicle offers a simple yet modern design, accommodating the demands of a small family SUV. The inclusion of an 8-inch LCD instrument cluster and a 10.1-inch central control screen featuring DiLink 4.0 system highlights its commitment to current tech trends.
Pricing and Value Proposition
The Yuan Pro's low entry price coupled with flexible payment options and an impressive warranty period significantly lowers the barriers to electric vehicle ownership, presenting a compelling value proposition for cost-conscious consumers.
Market Positioning
BYD's approach with the Yuan Pro is strategic, aiming to capture a segment of the market that is sensitive to price but eager to participate in the transition to sustainable transportation.
Manufacturer's Commitment
The relaunch of the Yuan Pro after a pause due to increasing raw material costs shows BYD's commitment to maintaining an affordable EV option in its lineup, despite market pressures.
Conclusion: BYD Yuan Pro's Market Impact
The BYD Yuan Pro stands to make a significant impact in markets where cost is a critical factor in vehicle purchase decisions. It may serve as a gateway for many consumers to enter the electric vehicle market, furthering the adoption of EVs on a global scale.
About the Manufacturer: BYD Auto
BYD Auto, a leader in China's electric vehicle market, demonstrates with the Yuan Pro that innovation does not always mean higher costs. By offering affordable, technology-packed electric vehicles, BYD continues to play a pivotal role in the widespread transition to sustainable mobility solutions.