BYD Qin Plus EV Price and Specs
Added to the EV Database on 02 November 2023
Share BYD Qin Plus EV in Social Media:
price (NEW) from:
18900,00
$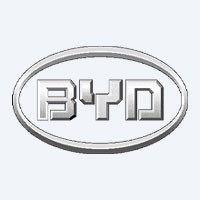 Technical Specifications, Price and Review on the new BYD Qin Plus EV.
BYD Qin Plus EV: An Advanced and Affordable Electric Sedan
The BYD Qin Plus EV represents an ambitious attempt to offer an advanced electric sedan at a price point that challenges the assumption that electric vehicles must carry a premium price tag. Its popularity in the Chinese market underscores its successful blend of affordability, performance, and range.
Technical Specifications and Performance
Equipped with a robust 204 horsepower motor and powered by a substantial 72 kWh battery pack, the Qin Plus EV boasts impressive specifications for its class.
| | |
| --- | --- |
| manufactured in | China |
| new from ($) | 18900 |
| range (km) | 610 |
| max. speed | 150 |
| sales start | 2023 |
| 0 to100 km/h | 7.9 |
| power (h.p.) | 204 |
| battery (kWh) | 72 |
| car type | sedan |
| drive type | FWD |
The car's acceleration capability of 0 to 100 km/h in 7.9 seconds places it in the league of some much higher-priced sedans, while its maximum speed of 150 km/h ensures it can comfortably handle highway driving.
Battery and Range
The standout feature is arguably the 610 km range, which is exemplary for a sedan in this price bracket and offers significant freedom from range anxiety for consumers.
Design and Architecture
Remaining visually consistent with the 2021 model, the Qin Plus EV's adoption of BYD's e-platform 3.0 with CTB technology suggests significant under-the-hood advancements that promote safety, range, and overall performance.
Safety and Convenience Features
Safety features such as curtain airbags and a 360-degree camera system, alongside conveniences like fast charging capabilities and a modern LCD instrument panel, further accentuate the vehicle's competitive edge in its segment.
Fast Charging
The fast-charging feature that enables the battery to recharge from 30% to 80% within 30 minutes addresses one of the critical concerns of potential EV buyers, significantly reducing downtime during longer journeys.
Sales and Market Impact
The sales figures, with over 300,000 units sold in 2022, reflect the vehicle's strong market presence. This, combined with the rapid order intake for the new PHEV variant, suggests that the Qin Plus EV and its variants have become a cornerstone of BYD's product lineup.
BYD's Strategy and Positioning
BYD's strategy of introducing cost-effective models to maintain its competitive edge in the Chinese market, and its ambitious annual sales target, demonstrate the company's confidence in its products and its commitment to being a major player in the EV industry.
Conclusion: BYD Qin Plus EV's Place in the EV Spectrum
The Qin Plus EV's combination of a high range, solid performance, and an array of features—all at a budget-friendly price point—make it a strong contender not just in the Chinese market but potentially on a global scale as it meets the growing demand for affordable and reliable electric vehicles.
About the Manufacturer: BYD Auto
BYD Auto has been leveraging its capabilities in battery technology and electric drivetrains to carve out a significant share of the electric vehicle market. With a commitment to innovation and affordability, BYD continues to expand its reach and influence in the global automotive industry, signaling a broader shift towards sustainable transportation solutions.