BYD Atto 3 Price and Specs
Added to the EV Database on 03 November 2023
Share BYD Atto 3 in Social Media:
price (NEW) from:
40400,00
$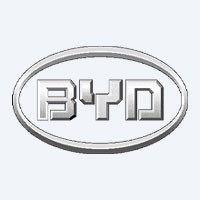 Technical Specifications, Price and Review on the new BYD Atto 3.
BYD Atto 3: A Versatile and Stylish Compact EV SUV
The BYD Atto 3 is a pivotal model for the Chinese automaker BYD Auto, marking its entry into the global EV market. With a smart blend of range, power, and practicality, it's an attractive option for those looking to make the transition to electric mobility.
Technical Specifications
| | |
| --- | --- |
| manufactured in | China |
| new from ($) | 40400 |
| range (km) | 420 |
| max. speed | 160 |
| sales start | 2022 |
| 0 to100 km/h | 7.3 |
| power (h.p.) | 204 |
| battery (kWh) | 60.48 |
| car type | SUV / 5 doors |
| drive type | FWD |
Price: Starting at approximately $40,400.
Range: Up to 420 km on a single charge.
Performance: With 204 horsepower, it can accelerate from 0 to 100 km/h in 7.3 seconds.
Top Speed: Capable of reaching a maximum of 160 km/h.
Battery Capacity: Offered with 49.92 or 60.48 kWh battery options.
Car Type: A 5-door compact SUV, catering to the popular crossover market.
Drive Type: Front-wheel drive (FWD), which is typical for compact SUVs.
Market and Pricing
The Atto 3's pricing varies by region, with the European market starting at €38,000 and the Australian market at around $33,000 for the Extended Range model. It reflects the costs associated with importing and complying with different market regulations.
Design and Features
Global Presence: The Atto 3, known as Yuan Plus in China, is being offered in a variety of global markets including Australia, Japan, Singapore, India, New Zealand, and select European countries.
Charging: It supports up to 80 kW DC fast charging and 11 kW AC charging, which is competitive in its segment.
Exterior: The design, while not groundbreaking, is contemporary and includes cues from luxury brands.
Interior: The interior is where the Atto 3 shines with its unique design elements, including a large rotating screen and distinctive color schemes that offer a break from the monotony of typical black interiors.
Performance and Handling
The Atto 3's performance is on par with similar EVs in its class. The SUV is not positioned as a performance vehicle but rather as a well-rounded family car. It has ample power for daily driving and merges onto highways.
Challenges and Ride Quality
Body Roll: The softer suspension setup leads to noticeable body roll, which can be seen as a trade-off for increased ride comfort.
Steering Feedback: Steering might lack sharpness compared to more driver-focused competitors, yet it remains predictable and stable for everyday use.
Torque Steer: Exhibiting some torque steer under hard acceleration is not unusual for powerful FWD vehicles, and the Atto 3 is no exception.
Conclusion
The BYD Atto 3 seems to be a well-thought-out compact EV SUV that provides a good balance of features, performance, and style. Its appeal lies in its fresh interior design, respectable range, and overall value for money. As BYD Auto's first global EV model, the Atto 3 is a strong statement of the company's intent to be a serious contender in the international EV market. The car might not be a game-changer, but it fits well within the expectations for modern electric SUVs and is likely to find a receptive audience around the world.