BYD Seal Price and Specs
Added to the EV Database on 03 November 2023
Share BYD Seal in Social Media:
price (NEW) from:
40750,00
$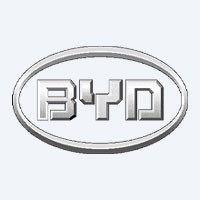 Technical Specifications, Price and Review on the new BYD Seal.
Exploring the BYD Seal: The Future of Electric Sedans
The automotive industry is constantly evolving, and electric vehicles (EVs) are at the forefront of this shift. One such example of innovation and efficiency in the EV sector is the BYD Seal. This fully electric sedan from BYD, China's leading EV manufacturer, offers impressive technical specifications that cater to the growing demand for environmentally friendly and high-performance vehicles.
Introducing the BYD Seal
With its roots firmly planted in China, the BYD Seal represents a significant stride in the EV market.
| | |
| --- | --- |
| manufactured in | China |
| new from ($) | 40750 |
| range (km) | 650 |
| max. speed | 180 |
| sales start | 2022 |
| 0 to100 km/h | 3.8 |
| power (h.p.) | 530 |
| battery (kWh) | 82.5 |
| car type | sedan |
| drive type | AWD |
Retailing from $40,750, it competes with notable models in the electric sedan category. The Seal boasts a commendable range of up to 650 kilometers on a single charge, depending on the testing cycle, and a maximum speed of 180 km/h. Acceleration from 0 to 100 km/h can be achieved in a brisk 3.8 seconds, indicating that this sedan does not compromise on power, delivering a robust 530 horsepower from its dual-engine setup.
Design and Engineering Excellence
The BYD Seal rides on BYD's innovative e-platform 3.0, setting a new standard in electric vehicle architecture. This compact electric sedan is not just about power; it's designed to maximize efficiency and range. The dual-motor setup not only delivers astonishing power but also ensures a balanced and dynamic all-wheel-drive experience. The advanced 82.5 kWh battery pack is another highlight of the Seal, offering both longevity and performance.
Battery Technology and Performance
One of the most significant innovations in the BYD Seal is its CTB (Cell-to-Body) technology. This design integrates the Blade battery cells directly into the chassis, enhancing structural rigidity while reducing overall vehicle weight. The outcome is a sedan that excels in efficiency without compromising safety or performance.
Global Ambitions
While BYD has commenced pre-orders for the Seal in China, its vision extends far beyond its domestic borders. The company has plans to introduce the Seal in various international markets, including Japan and Australia. With mass production initiated in the second half of 2022, BYD is set to capture a considerable share of the global electric vehicle market.
Model Variants and Features
The 2024 BYD Seal is anticipated to arrive in Australia with three distinct model grades as per government documents. These are the Dynamic, Premium, and Performance grades, each offering a different set of features and capabilities. While prices remain to be announced, the Seal is expected to present a compelling alternative to the likes of Tesla Model 3 and the Polestar 2, renowned competitors in the EV sedan segment.
Performance Across the Range
Each model of the BYD Seal caters to a range of consumer preferences. The Dynamic model is the entry-level offering, with a single 150kW electric motor paired with a 61.4kWh battery pack. This model promises a practical balance of efficiency and performance.
Moving up, the Premium variant steps up the game with a larger 82.5kWh battery and a 230kW motor, improving acceleration and range. The Performance model sits at the top, combining a front and rear motor setup for a total of 390kW, enabling rapid acceleration and a more engaging driving experience.
Ride and Handling
The BYD Seal's ride quality is designed to be both comfortable and responsive. The Dynamic model features 18-inch alloy wheels, while the Premium and Performance models sport larger 19-inch alloys, contributing to a smoother ride and better handling. The Seal's quick charging capabilities add to its practicality, with a fast-charge time of 30 minutes for 30 to 80 percent battery capacity on the larger battery models.
Advanced Features for Modern Drivers
In markets like Europe, where the equivalent of the Premium and Performance models are sold, the BYD Seal comes equipped with a suite of contemporary features. These include a large rotating infotainment touchscreen, digital instrument display, premium audio system, power-adjustable front seats, wireless charging, and advanced safety technologies.
BYD Seal: A Forward-Thinking Electric Sedan
The BYD Seal represents a leap forward in electric vehicle technology, combining performance, efficiency, and state-of-the-art features. As BYD expands its global footprint, the Seal is set to challenge established players in the electric sedan market. With its array of models and cutting-edge technology, the BYD Seal is not just another EV; it's a glimpse into the future of sustainable, high-performance motoring. As it gears up for international release, the Seal is poised to become a favorite among eco-conscious drivers who seek both power and elegance in their electric ride.