BYD Yuan Plus Price and Specs
Added to the EV Database on 03 November 2023
Share BYD Yuan Plus in Social Media:
price (NEW) from:
22170,00
$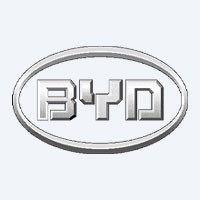 Technical Specifications, Price and Review on the new BYD Yuan Plus.
BYD Yuan Plus: Electrifying the Compact SUV Segment
The realm of electric vehicles is expanding, and the BYD Yuan Plus stands out as a remarkable contribution to this thriving sector. This compact electric SUV, born from BYD's cutting-edge e-platform 3.0, blends modern design with the practicality expected of a family-friendly vehicle. It brings together an appealing price point, impressive range, and a set of technical specifications that place it as a strong contender in the global EV market.
Introducing the BYD Yuan Plus
| | |
| --- | --- |
| manufactured in | China |
| new from ($) | 22170 |
| range (km) | 510 |
| max. speed | 175 |
| sales start | 2022 |
| 0 to100 km/h | 7.3 |
| power (h.p.) | 204 |
| battery (kWh) | 60.48 |
| car type | SUV / 5 doors |
| drive type | FWD |
Straight from the manufacturing hubs of China, the BYD Yuan Plus starts at an accessible price of $22,170, presenting itself as an economical choice in the electric SUV market. It doesn't skimp on performance either, boasting a range of up to 510 kilometers on a full charge and a maximum speed of 175 km/h. The sprint from 0 to 100 km/h is completed in a respectable 7.3 seconds, thanks to its 204 horsepower drivetrain.
Engineering and Design: A New Chapter for BYD
The BYD Yuan Plus is a visual and technical upgrade from its predecessor, the Yuan Pro. Unveiled at the 2021 Chengdu Auto Show, this model is a testament to BYD's commitment to innovation. It follows the footsteps of the BYD Dolphin, as the second model utilizing the e-platform 3.0 which was announced earlier in April of the same year.
Battery and Performance Options
BYD offers two battery capacities for the Yuan Plus: a standard 49-kWh unit and an extended 60.48-kWh option, catering to different driving needs and budgets. With the latter, drivers can achieve an impressive 510-kilometer range, ensuring ample distance for daily commutes and long journeys alike. The SUV's 800V electrical architecture not only provides efficiency but also enables quicker charging times, enhancing the overall convenience for users.
The BYD Yuan Plus in Australia: The BYD Atto 3
The Yuan Plus goes by the name BYD Atto 3 in Australia, signaling BYD's strategy to adapt to different markets. This branding decision exemplifies the company's global approach and understanding of regional market dynamics.
Advanced Features for Enhanced Performance
The Yuan Plus is equipped with a heat pump as standard, which promises better energy conservation, especially in colder climates where EV efficiency typically suffers. This addition underscores BYD's attention to detail and consideration of the vehicle's performance in varying environmental conditions.
Sales and Market Reception
The attractiveness of the BYD Yuan Plus isn't limited to its specifications and features; its design plays a significant role in its appeal. The new design language adopted by BYD has evidently resonated with consumers, as seen by the sales of the Yuan series surpassing 120,000 units over three years.
A Closer Look at the BYD Yuan Plus
Beyond numbers and specs, the BYD Yuan Plus is designed as a versatile, all-around performer. It's an SUV that does not compromise on agility and responsiveness despite its family-oriented build. The front-wheel-drive configuration ensures reliable traction and a user-friendly driving experience, which, when combined with its eco-friendly credentials, makes it an attractive proposition for the eco-conscious driver.
BYD's Vision for the Yuan Plus
As the automotive industry transitions to a greener future, BYD's introduction of the Yuan Plus reflects their forward-thinking approach to mobility solutions. This compact SUV is more than just a vehicle; it's a statement of sustainable innovation and practicality. BYD continues to reinforce its position in the EV market with vehicles like the Yuan Plus, which offer a harmonious blend of functionality, style, and environmental stewardship.
Conclusion
The BYD Yuan Plus, or Atto 3 as it's known in Australian markets, is setting a new standard for what consumers can expect from an electric compact SUV. With its thoughtful design, advanced technological features, and commitment to sustainable engineering, BYD is not just selling a vehicle; it's offering a gateway to the future of transportation. Whether it's for city driving or exploring new destinations, the Yuan Plus promises to be a reliable and exhilarating companion on the road, underlining BYD Auto's growing influence in the automotive sector.