CHERY ANT eQ5 Price and Specs
Added to the EV Database on 31 October 2022
Share CHERY ANT eQ5 in Social Media:
price (NEW) from:
23500,00
$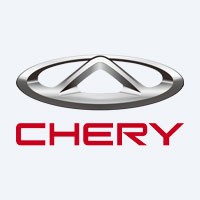 Technical Specifications, Price and Review on the new CHERY ANT eQ5.
CHERY ANT eQ5: A Stylish and Efficient Electric SUV
The CHERY ANT eQ5 is a captivating electric SUV known for its stylish design and impressive performance. Proudly manufactured in China by Chery, this rear-wheel-drive crossover was launched in 2020 and has quickly gained popularity for its unique appearance and advanced features. In this article, we will explore the enticing description and specifications of the CHERY ANT eQ5, revealing its Italian-inspired design, powerful motors, and long-range capabilities.
CHERY ANT eQ5 Specs

: Stylish and Unusual
| | |
| --- | --- |
| manufactured in | China |
| new from ($) | 23500 |
| range (km) | 510 |
| max. speed | 200 |
| sales start | 2022 |
| 0 to100 km/h | 6.0 |
| power (h.p.) | 204 |
| battery (kWh) | 70 |
| car type | SUV / 5 doors |
| drive type | RWD |
The CHERY ANT eQ5 features an eye-catching design, developed in collaboration with the renowned Italian company Pininfarina. The result is a stylish and unusual appearance, with smooth curves reminiscent of waves and a striking blue-green body color. The crossover's design concept draws inspiration from nature, creating a visually captivating and elegant electric vehicle.
Compact and All-Aluminum Electric Platform
Built on the latest Chery LFS electric platform, the CHERY ANT eQ5 offers a compact yet spacious electric SUV experience. With a length of 4.63 meters and a wheelbase of 2.83 meters, the vehicle provides ample interior space for passengers and cargo. The all-aluminum construction enhances the vehicle's overall efficiency and performance.
Three Motor Options for Versatile Performance
The CHERY ANT eQ5 comes equipped with three motor options, providing versatility in performance. Drivers can choose between 164, 178, or 204 horsepower (hp) motors, tailoring the driving experience to their preferences and needs.
Two Traction Battery Options for Extended Range
To ensure impressive range capabilities, the CHERY ANT eQ5 offers two traction battery options: 70 or 88 kWh. With these battery options, the vehicle achieves a remarkable driving range of up to 510 or 620 kilometers on a single charge, respectively. This long-range capability makes the eQ5 suitable for both daily commuting and longer journeys.
Conclusion
In conclusion, the CHERY ANT eQ5 stands out as a stylish and efficient electric SUV with advanced features and impressive range capabilities. Its Italian-inspired design, powerful motor options, and spacious interior make it an appealing choice for modern drivers seeking both style and functionality in an electric vehicle.
As part of Chery's commitment to innovation and sustainability, the CHERY ANT eQ5 showcases the brand's dedication to producing high-quality electric vehicles. With its compact size, versatile performance options, and extended driving range, the CHERY ANT eQ5 is poised to make a significant impact in the electric SUV market.