GEELY Emgrand EV Specs and Price ⚡ Electric Car
Share GEELY Emgrand EV in Social Media:
price (NEW) from:
21290,00
$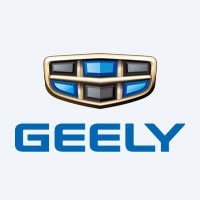 GEELY Emgrand EV description ⚡
Technical Specs, Price and Review on the new GEELY Emgrand EV.
GEELY Emgrand EV: The Efficient and Dynamic Electric Sedan
The GEELY Emgrand EV is a remarkable electric sedan that combines efficiency, power, and impressive range. Proudly manufactured in China by Geely, this electric vehicle showcases advanced technology and a competitive price point. In this article, we will explore the captivating description and specifications of the GEELY Emgrand EV, unveiling its powerful electric motor, fast charging capabilities, and exceptional driving range.
GEELY Emgrand EV Specs

: Performance and Efficiency
| | |
| --- | --- |
| manufactured in | China |
| new from ($) | 21290 |
| range (km) | 480 |
| max. speed | 140 |
| sales start | 2022 |
| 0 to100 km/h | 9.3 |
| power (h.p.) | 160 |
| battery (kWh) | 62 |
| car type | sedan |
| drive type | FWD |
The GEELY Emgrand EV is equipped with a robust electric motor that produces 95 kW (129 hp) of power and an impressive torque of 250 N•m. This powerful motor ensures dynamic acceleration and efficient performance, making the sedan a delight to drive in various road conditions.
High Capacity Battery and Fast Charging
The vehicle is powered by a high-capacity 62 kWh battery, providing ample energy for an extended driving range. When charging from a household outlet, the battery reaches a full charge in 14 hours. For more rapid charging, a powerful station is available, capable of achieving a 48-minute charge time. The presence of a separate connector for express charging further enhances the convenience of charging options.
Impressive Driving Range
With its energy-efficient design, the GEELY Emgrand EV achieves an impressive driving range of 480 kilometers when driving at speeds up to 60 km/h. This figure puts the sedan on par with smaller electric hatches like the Nissan Leaf and Chevrolet Bolt, surpassing the range of the BMW i3.
Cost-Effective and Eco-Friendly
The GEELY Emgrand EV's efficiency translates to cost-effectiveness, with the vehicle consuming 15.8 kWh for every 100 kilometers traveled. At a cost of $1.34 per 100 km, this electric sedan provides an economical and eco-friendly driving solution.
Dynamic Acceleration
The GEELY Emgrand EV boasts dynamic acceleration capabilities, accelerating from 0 to 100 km/h in just 9.3 seconds. This swift performance enhances the driving experience, making the sedan suitable for both city commuting and highway driving.
Conclusion
In conclusion, the GEELY Emgrand EV represents a compelling option in the electric sedan market, combining power, efficiency, and impressive driving range. Its powerful electric motor, fast charging capabilities, and cost-effective energy consumption make it a practical and eco-conscious choice for modern drivers.
As an embodiment of Geely's dedication to innovation and sustainability, the GEELY Emgrand EV showcases the brand's commitment to producing high-quality and environmentally friendly electric vehicles. With its dynamic acceleration and competitive pricing, the GEELY Emgrand EV is set to make a significant impact in the electric sedan segment.