SONY VISION-S 02 Specs and Price ⚡ Electric Car
Share SONY VISION-S 02 in Social Media:
price (NEW) from:
100000,00
$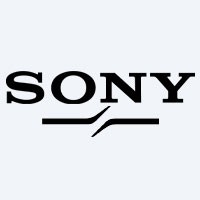 SONY VISION-S 02 description ⚡
Technical Specs, Price and Review on the new SONY VISION-S 02.
SONY VISION-S 02: The Futuristic Electric SUV
The SONY VISION-S 02 is an impressive crossover that represents the cutting-edge of electric vehicle technology. Manufactured in Japan by SONY, this electric SUV embodies the brand's commitment to innovation and advanced features. In this article, we will explore the captivating description and specifications of the SONY VISION-S 02, unveiling its powerful performance and futuristic interior design.
SONY VISION-S 02 Specs:

Powerful Performance
| | |
| --- | --- |
| manufactured in | Japan |
| new from ($) | 100000 |
| range (km) | 650 |
| max. speed | 240 |
| sales start | 2023 |
| 0 to100 km/h | 4.8 |
| power (h.p.) | 536 |
| battery (kWh) | 100 |
| car type | SUV / 5 doors |
| drive type | AWD |
Equipped with two electric motors, the SONY VISION-S 02 boasts a total power output of 400 kW (536 hp), delivering an exhilarating all-wheel drive (AWD) experience. The vehicle's impressive acceleration capability allows it to go from 0 to 100 km/h in just 4.8 seconds, while reaching a top speed of 240 km/h.
Advanced Sensor Technology
The SONY VISION-S 02 is equipped with an array of approximately 40 advanced sensors, enabling comprehensive safety and driving assistance features. This sensor suite includes four lidars, 18 radar and ultrasonic sensors, and 18 different types of cameras, ensuring a high level of situational awareness and intelligent driving capabilities.
Futuristic Interior Design: Multimedia and Entertainment
Inside the cabin, the SONY VISION-S 02 offers an exceptional multimedia and entertainment experience. Carefully designed to optimize interaction with both the driver and passengers, the vehicle boasts six displays strategically placed throughout the interior. Additionally, the 360 Reality Audio surround sound system, with speakers integrated into each of the four seats, enhances the audio experience for all occupants.
Integrated Bravia Core and PlayStation Features
The SONY VISION-S 02 takes in-car entertainment to the next level with integrated Bravia Core video service and the ability to stream games from the PlayStation. This integration showcases SONY's expertise in entertainment technology, providing a seamless and immersive entertainment experience on the go.
AI and Robotics Technology
As a testament to SONY's commitment to innovation, the VISION-S 02 leverages artificial intelligence (AI) and robotics technologies to enhance various aspects of the driving experience. These technologies contribute to the vehicle's smart capabilities and its ability to continuously improve over time.
Conclusion
In conclusion, the SONY VISION-S 02 embodies the convergence of advanced technology and automotive excellence. With its powerful performance, advanced sensor technology, and futuristic interior design, this electric SUV promises an exceptional driving and entertainment experience.
SONY's dedication to pushing the boundaries of AI and robotics technologies further cements the VISION-S 02 as a remarkable and forward-thinking electric vehicle. With its futuristic features and innovative approach, the SONY VISION-S 02 is set to make a significant impact in the electric SUV segment.