Chery eQ7 Specs and Price ⚡ Electric Car
Share Chery eQ7 in Social Media:
price (NEW) from:
18100,00
$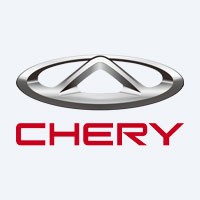 Technical Specs, Price and Review on the new Chery eQ7.
Chery eQ7: Pioneering Electric SUV with Unrivaled Features
Unleashing the Chery eQ7: A Technological Marvel in the Electric SUV Realm
In a groundbreaking move, Chery, the prominent Chinese automaker, is set to redefine the electric SUV landscape with its latest offering, the remarkable Chery eQ7. This all-electric SUV represents a harmonious blend of cutting-edge technology, impressive performance, and a commitment to sustainability. Let's delve into the technical specifications, pricing details, and a comprehensive review of the game-changing Chery eQ7.
Electrifying Power and Performance
| | |
| --- | --- |
| manufactured in | China |
| new from ($) | 18100 |
| range (km) | 512 |
| max. speed | 180 |
| sales start | 2023 |
| 0 to100 km/h | нет данных |
| power (h.p.) | 211 |
| battery (kWh) | 71 |
| car type | SUV / 5 doors |
| drive type | AWD |
The Chery eQ7 boasts a remarkable power output of 211 horsepower, delivering exhilarating driving dynamics that seamlessly fuse power and efficiency. Although the exact acceleration data (0 to 100 km/h) is currently unavailable, the eQ7's advanced engineering hints at a thrilling and responsive experience on the road. With a maximum speed of 180 km/h, this electric SUV promises an engaging and capable performance on both city streets and highways.
Unparalleled Range and Rapid Charging
The eQ7's advanced battery system, with a capacity of 71 kWh, is a testament to Chery's dedication to extended range and convenience. With two pure electric cruising ranges (NEDC) available – an impressive 512 km and an astonishing 650 km – drivers can embark on journeys with confidence, knowing they won't be confined by charging constraints. Moreover, the eQ7 supports both slow and fast charging functions, with the capability to charge from 30% to 80% in just 30 minutes.
Design and Dimensions
The Chery eQ7's design ethos marries elegance with functionality, resulting in an SUV that commands attention on the road. With dimensions measuring 4675 mm in length, 1910 mm in width, and 1660 mm in height, the eQ7 strikes a perfect balance between spaciousness and agility. The wheelbase of 2830 mm ensures a comfortable and stable ride, further enhancing the eQ7's appeal.
Innovative Interior and Connectivity
Stepping into the Chery eQ7's cabin unveils a world of innovation and luxury. The contrasting color scheme, coupled with the extensive use of suede, wood, and chrome materials, creates an ambiance of sophistication and comfort. A standout feature is the awe-inspiring 24.6-inch dual-screen configuration, comprising a 12.3-inch full LCD instrument panel and a 12.3-inch central control screen. This groundbreaking setup reflects Chery's commitment to pushing technological boundaries and enhancing the driver's experience.
Safety and Advanced Features
Safety takes center stage in the Chery eQ7, with a suite of advanced features aimed at providing a secure and confident driving experience. The interior is equipped with up to 10 airbags, an anti-lock braking system, an electronic stability program, and a tire pressure monitoring system. The eQ7 goes beyond the norm by integrating an advanced driving assistance system with 14 active safety functions. From adaptive cruise control to lane-keeping assistance, blind-spot monitoring, and fatigue driving reminders, the eQ7 ensures a protective cocoon for both driver and passengers.
Pricing and Future Impact
The Chery eQ7 is poised to make a monumental impact on the electric SUV market, offering an unparalleled blend of performance, range, and advanced features. With pricing starting at a competitive $18,100 and ranging up to $28,000, the eQ7 brings a new level of accessibility to electric mobility, catering to a wide spectrum of consumers.
Charting a New Path with Chery eQ7
In the Chery eQ7, innovation meets sustainability, power meets efficiency, and luxury meets practicality. As Chery sets sail on this electrifying journey, the eQ7 stands as a testament to the automaker's dedication to shaping the future of mobility.