BYD SEAGULL Specs and Price ⚡ Electric Car
Share BYD SEAGULL in Social Media:
price (NEW) from:
11400,00
$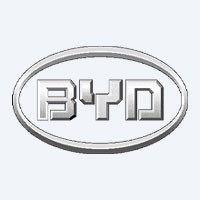 BYD SEAGULL description ⚡
Technical Specs, Price and Review on the new BYD SEAGULL.
Introducing the BYD SEAGULL: A Subcompact Revolution
Unveiling the Electric BYD SEAGULL: A Game-Changer in Subcompact EVs
The automotive industry is abuzz with excitement as BYD introduces its latest innovation, the SEAGULL subcompact electric vehicle. This revolutionary hatchback is set to redefine the electric mobility landscape, boasting impressive specifications and an attractive price point. Let's dive into the technical specs, pricing details, and a comprehensive review of the remarkable new BYD SEAGULL.
Power and Performance
| | |
| --- | --- |
| manufactured in | China |
| new from ($) | 11400 |
| range (km) | 405 |
| max. speed | 130 |
| sales start | 2023 |
| 0 to100 km/h | 13 |
| power (h.p.) | 75 |
| battery (kWh) | 38.88 |
| car type | hatchback / 5 doors |
| drive type | FWD |
The BYD SEAGULL is powered by a front-mounted electric motor, generating a respectable 74 horsepower (55 kilowatts). This motor delivers a seamless and responsive driving experience, allowing the SEAGULL to accelerate from 0 to 100 km/h in 13 seconds. The vehicle's top speed is an impressive 130 km/h, ensuring both city and highway driving are comfortable and dynamic.
Setting Sail with the BYD SEAGULL
The BYD SEAGULL emerges from the renowned Chinese automaker's stable, symbolizing the brand's commitment to forward-thinking transportation solutions. This subcompact EV takes the spotlight with its exceptional design, performance capabilities, and affordability, making waves as it enters the market.
Liberating Range and Rapid Charging
Equipped with a 38.88 kWh battery, the BYD SEAGULL boasts an impressive range of 405 kilometers on a single charge. This ensures that drivers can confidently embark on longer journeys without the anxiety of running out of power. Additionally, the SEAGULL supports DC fast charging, enabling it to charge up to 80 percent in just 30 minutes. This feature enhances convenience and minimizes downtime.
Design and Dimensions
The BYD SEAGULL strikes a perfect balance between compact dimensions and spaciousness. With a length of 148.8 inches, width of 67.5 inches, and height of 60.6 inches, the SEAGULL offers ample interior room while maintaining a sleek exterior profile. The hatchback design emphasizes versatility and practicality, making it an ideal choice for urban commuting and beyond.
Tech-Forward Interior
Stepping inside the BYD SEAGULL reveals a tech-forward and ergonomic interior. A 5-inch instrument cluster seamlessly integrates with a 12.8-inch infotainment screen, providing drivers with essential information and entertainment options. The sporty steering wheel features a flat bottom for enhanced maneuverability, while a wireless charging pad and convenient cup holders cater to modern lifestyle needs.
Affordability and Market Impact
The BYD SEAGULL's pricing starts at an astonishingly competitive $11,400, cementing its position as one of the most affordable electric vehicles in its segment. This attractive price point, coupled with its remarkable features, has already garnered immense interest, with 10,000 pre-orders reported within the first 24 hours of its debut. This surge in demand reflects the SEAGULL's potential to reshape the electric vehicle market.
Charting a New Course with the BYD SEAGULL
As the automotive world embraces the electric revolution, the BYD SEAGULL sails to the forefront as a beacon of innovation, efficiency, and affordability. Its impressive range, rapid charging capabilities, and forward-thinking design position it as a force to be reckoned with in the subcompact EV arena.
With the BYD SEAGULL's launch, BYD Auto marks another milestone in its journey toward sustainable transportation, catering to the needs of eco-conscious drivers and setting new standards for electric mobility.