Volkswagen ID.2all Specs and Price ⚡ Electric Car
Share Volkswagen ID.2all in Social Media:
price (NEW) from:
28000,00
$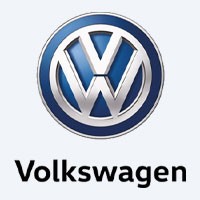 Volkswagen ID.2all description ⚡
Technical Specs, Price and Review on the new Volkswagen ID.2all.
Volkswagen ID.2all FWD: Embracing Efficiency and Electrifying Performance
Unveiling the Technical Specs, Price, and Review of the New Volkswagen ID.2all FWD
Introducing the Volkswagen ID.2all FWD, a hatchback with a striking blend of efficiency, performance, and cutting-edge technology. With its front-wheel-drive configuration and innovative features, the ID.2all FWD promises an exhilarating driving experience. Let's delve into the technical specifications, price, and a comprehensive review of the Volkswagen ID.2all FWD.
Efficient and Dynamic
| | |
| --- | --- |
| manufactured in | Germany |
| new from ($) | 28000 |
| range (km) | 450 |
| max. speed | 160 |
| sales start | 2023 |
| 0 to100 km/h | 7 |
| power (h.p.) | 226 |
| battery (kWh) | 58 |
| car type | hatchback / 3 doors |
| drive type | FWD |
Under the hood, the Volkswagen ID.2all FWD boasts a front-mounted motor that churns out an impressive 166 kilowatts (equivalent to 222 horsepower). This powertrain enables the ID.2all to accelerate from 0 to 62 mph (100 kph) in under 7 seconds, showcasing its dynamic performance akin to a base VW Golf GTI.
Long-Range Capabilities
While Volkswagen does not explicitly disclose the battery capacity, the ID.2all FWD showcases remarkable range capabilities. According to the WLTP test cycle, this electric hatchback can cover up to 280 miles (450 kilometers) on a single charge. Such extensive range ensures that drivers can embark on journeys with confidence and minimal interruptions for charging.
Fast and Convenient Charging
With an emphasis on convenience, the ID.2all FWD features fast-charging technology that allows the battery to reach 80 percent capacity in just 20 minutes at DC fast-charging stations. This rapid charging capability ensures reduced downtime and maximized driving pleasure. Moreover, the ID.2all FWD can charge at up to 11 kW at home or public AC charging points, providing flexibility in charging options.
Sleek Hatchback Design
Sporting a chic hatchback design with three doors, the Volkswagen ID.2all FWD exudes modernity and style. The compact and agile profile makes it an ideal choice for urban driving while offering ample interior space for a comfortable ride.
Eco-Friendly Commuting
As part of Volkswagen's commitment to sustainable mobility, the ID.2all FWD embraces an eco-friendly drive, powered solely by electricity. This emission-free approach not only reduces the carbon footprint but also contributes to a cleaner and greener environment.
Driving the Future
With its compelling combination of efficiency, electrifying performance, and forward-thinking technology, the Volkswagen ID.2all FWD stands as a testament to Volkswagen's dedication to electric mobility. Embrace the future of driving with this captivating hatchback that brings together innovation and practicality.
Disclaimer: The information provided is based on available data and is subject to updates and changes. For the latest details on the Volkswagen ID.2all FWD, kindly refer to the official manufacturer's website.