XPeng G6 87.5 AWD Specs and Price ⚡ Electric Car
Share XPeng G6 87.5 AWD in Social Media:
price (NEW) from:
34900,00
$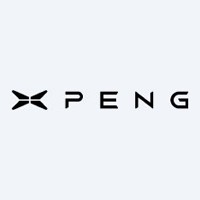 XPeng G6 87.5 AWD description ⚡
Technical Specs, Price and Review on the new XPeng G6 87.5 AWD.
XPeng G6 AWD: Embrace Innovation and Electrifying Performance
Unraveling the Technical Specs, Price, and Review of the New XPeng G6 87.5 AWD
The XPeng G6 AWD, set to make its debut in 2023 for the 2024 model year, is a masterpiece of sleek design and cutting-edge technology. This SUV embodies XPeng's vision of "tech-fluid aesthetics," showcasing a blend of innovation and captivating style. Let's dive into the technical specifications, price, and a comprehensive review of the XPeng G6.
Electrifying Performance
| | |
| --- | --- |
| manufactured in | China |
| new from ($) | 34900 |
| range (km) | 755 |
| max. speed | 250 |
| sales start | 2024 |
| 0 to100 km/h | 3.7 |
| power (h.p.) | 292 |
| battery (kWh) | 87.5 |
| car type | SUV / 5 doors |
| drive type | AWD |
The XPeng G6 AWD is equipped with a powerful 87.5 kWh battery, propelling it with sheer electric prowess. With a robust power output of 292 horsepower, this SUV delivers electrifying acceleration, going from 0 to 100 km/h in just 3.7 seconds. The advanced all-wheel-drive system ensures impeccable traction and control, making every drive an exhilarating experience.
Efficiency Meets Longevity
Embracing sustainability, the XPeng G6 boasts an impressive range of 755 kilometers with its largest battery pack. This remarkable range empowers drivers with the freedom to embark on extensive journeys without the need for frequent charging. Whether it's daily commutes or thrilling road trips, the XPeng G6 proves to be a reliable companion.
Innovative Design and Technology
Inside the XPeng G6, the craftsmanship takes center stage with high-bolstered front seats that offer luxurious comfort and full reclining capability. The 15-inch touchscreen infotainment system commands attention, seamlessly integrating entertainment and connectivity features. Additionally, a dedicated display for critical driving information ensures drivers stay informed and in control at all times.
Expanding Horizons
XPeng, known for its rapid expansion and commitment to innovation, brings forth the G6 as a prominent addition to its diverse lineup. From small crossovers to sedans and large SUVs like the P9, XPeng's offerings cater to a wide range of preferences and needs.
Driving Versatility
The XPeng G6 offers versatility with both rear-wheel and all-wheel-drive configurations. This adaptability allows drivers to choose the setup that best complements their driving style and road conditions.
Driving the Future
As XPeng forges ahead with its pioneering electric vehicles, the XPeng G6 AWD stands as a testament to their commitment to innovation, performance, and driving pleasure. With its bold design, advanced technology, and impressive range, this SUV paves the way for an electrifying future on the roads.
Disclaimer: The information provided is based on available data and is subject to updates and changes. For the latest details on the XPeng G6, kindly refer to the official manufacturer's website.