Toyota bZ3 FWD Specs and Price ⚡ Electric Car
Share Toyota bZ3 FWD in Social Media:
price (NEW) from:
30100,00
$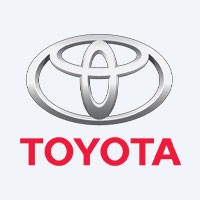 Toyota bZ3 FWD description ⚡
Technical Specs, Price and Review on the new Toyota bZ3 FWD.
Toyota bZ3 FWD: Embrace the Future of Electrified SUVs
Discover the Technical Specs, Price, and Review of the New Toyota bZ3 FWD
The Toyota bZ3 FWD is a remarkable electric SUV that signifies Toyota's dedication to the electrified future. Crafted through a close collaboration between Toyota, BTET, and FAW Toyota, this cutting-edge vehicle is tailored to cater to the thriving Chinese market for battery electric vehicles (BEV). Let's delve into the technical specifications, price, and an in-depth review of the Toyota bZ3 FWD.
Unleashing Electrified Excellence
| | |
| --- | --- |
| manufactured in | China |
| new from ($) | 30100 |
| range (km) | 616 |
| max. speed | 160 |
| sales start | 2022 |
| 0 to100 km/h | 7.5 |
| power (h.p.) | 245 |
| battery (kWh) | 65.28 |
| car type | SUV / 5 doors |
| drive type | FWD |
Equipped with a formidable 65.28 kWh battery, the Toyota bZ3 FWD showcases exceptional power and efficiency. Its impressive range of 616 kilometers empowers drivers with the freedom to embark on extensive journeys without the need for frequent charging. With a top speed of 160 km/h and a brisk acceleration time of 0 to 100 km/h in just 7.5 seconds, this SUV delivers a thrilling and dynamic driving experience.
Collaborative Engineering Mastery
Toyota, BTET, and FAW Toyota joined forces, combining their engineering expertise to create the Toyota bZ3 FWD. Over 100 skilled engineers from various departments collaborated closely with BYD and FAW Toyota to bring this electrified marvel to life. Toyota's pioneering history in hybrid electric vehicles (HEV) and their track record of selling over 20 million electrified vehicles worldwide is a testament to their commitment to sustainable mobility.
Embracing Toyota's Electrification DNA
Known for their advanced electrification technologies, Toyota has ventured beyond HEVs, venturing into fuel cell electric vehicles and beyond. The Toyota bZ3 FWD inherits the DNA of excellence from its sibling, the Toyota bZ4X. Built on the foundation of Toyota's long-standing QDR (Quality, Durability, and Reliability) performance, this SUV ensures a delightful and engaging driving experience.
BYD's Proficiency in Electrification
BYD, with its extensive experience in batteries and electrification technologies since its establishment in 1995, brought their expertise to the Toyota bZ3 FWD project. Offering comprehensive solutions in the new energy field, BYD's advanced and reliable battery technology enhances the performance and safety of the Toyota bZ3 FWD.
The Future of Electrified Mobility
The Toyota bZ3 FWD embodies the essence of Toyota's commitment to shaping the future of electrified mobility. With its advanced technology, thrilling performance, and enduring reliability, this electrified SUV is set to make its mark in the fast-evolving world of electric vehicles. As Toyota continues to lead the way in electrification, the Toyota bZ3 FWD stands tall as a remarkable representation of their vision for a greener and more sustainable tomorrow.
Disclaimer: The information provided is based on available data and is subject to updates and changes. For the latest details on the Toyota bZ3 FWD, kindly refer to the official manufacturer's website.