Denza N7 AWD Specs and Price ⚡ Electric Car
Share Denza N7 AWD in Social Media:
price (NEW) from:
63000,00
$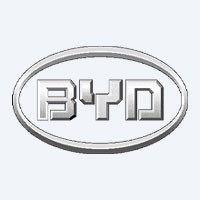 Denza N7 AWD description ⚡
Technical Specs, Price and Review on the new Denza N7 AWD.
Denza N7 AWD: A Cutting-Edge Electric SUV with Impressive Features
The Denza N7 AWD is an exciting new electric SUV that combines advanced technology, sleek design, and exceptional performance. With its impressive specifications and innovative features, the Denza N7 AWD is set to make waves in the electric vehicle market. Let's delve into its technical specs, price, and review.
Technical Specs
The Denza N7 AWD is equipped with a powerful 91.3 kWh battery, providing ample energy for a thrilling driving experience.
| | |
| --- | --- |
| manufactured in | China |
| new from ($) | 63000 |
| range (km) | 630 |
| max. speed | 180 |
| sales start | 2023 |
| 0 to100 km/h | 3.4 |
| power (h.p.) | 530 |
| battery (kWh) | 91.3 |
| car type | SUV / 5 doors |
| drive type | AWD |
With a power output of 530 horsepower, this electric SUV offers impressive acceleration, going from 0 to 100 km/h in just 3.4 seconds. The maximum speed of 180 km/h ensures an exhilarating ride on any road.
One of the standout features of the Denza N7 AWD is its remarkable range. With a range of 630 kilometers (391 miles), this electric SUV offers extensive driving capabilities, making it perfect for both daily commutes and long-distance journeys. The all-wheel-drive (AWD) system ensures excellent traction and stability, enhancing the overall driving experience.
Price
The Denza N7 AWD is competitively priced, starting from $63,000. This makes it an attractive option for those looking to embrace electric mobility without compromising on performance or features. With its affordable price tag and impressive specifications, the Denza N7 AWD offers excellent value for money.
Review
The Denza N7 AWD features a sleek and modern design that catches the eye wherever it goes. The rear of the vehicle showcases a trendy through-type taillight group with large C-shaped grooves on both sides, adding to its visual appeal. The trapezoidal license plate area and chrome-plated elements under the rear bumper add a touch of sophistication to the overall design.
Manufactured in China by BYD Auto, the Denza N7 AWD exemplifies exceptional build quality and reliability. BYD Auto's expertise and commitment to innovation are evident in every aspect of this electric SUV. The new battery temperature control technology implemented in the Denza N7 AWD optimizes low-temperature driving for electric vehicles, addressing the challenges of slow charging in cold temperatures and battery life loss.
The official announcement states that the Denza N7 will be unveiled later this year. Tengshi, the parent company, plans to introduce five series of models, each represented by a letter. The Denza N7 AWD belongs to the SUV model series, represented by the letter "N." This signifies the brand's commitment to providing a range of options for customers seeking high-performance electric SUVs.
In conclusion, the Denza N7 AWD is a game-changer in the electric vehicle market. With its powerful performance, impressive range, and attractive price point, it offers an enticing package for those looking to embrace sustainable and high-performing SUVs. Experience the future of mobility with the Denza N7 AWD.